Every family has chores to do right? They're a necessary part of daily life, but that doesn't mean they have to be a burden. In fact, if you have kids, not only can you get them involved in the family chores, but find the right system, and you can turn it into an educational experience for them too.
In this post:
Why get the kids involved in the family chores?
Setting a family chores routine
Getting the kids involved
How to organize your family chores list
Daily Chores
Weekly Chores
Monthly Chores
Taking your family chores routine to the next level
New ways to earn
Job auctions
How RoosterMoney can help
Why get the kids involved in family chores?
By dividing the household chores amongst the whole family, you will of course ease the work loads – many hands make light work after all – but there are many educational reasons to get the kids involved too.
Taking part in the daily and weekly chores will help equip your children with some vital adult life skills. There's teamwork and co-operation to start with, whether that's working together with you on a specific chore, or divvying up roles with their siblings. There's potentially negotiation skills being developed, if they're being paid for the chores (more on that later). 
And similarly they'll be learning to earn, and how that can impact their savings and their ability to reach certain goals. And lastly there's the all important experience of responsibility, of being given a responsibility, taking ownership of your role, and the ultimate satisfaction of a job well done. All great habits and traits to develop and a young age.
Setting a family chores routine
We know at RoosterMoney that there's no one system that will work for all families. Every family is different,from number of kids, to number of chores, to frequency of chores etc.  But, having said that, we have seen that simply having a system or a routine for the family chores, whatever that is, is key to success. Whether you use a handwritten star chart stuck to the fridge, a joint spreadsheet, or an app like RoosterMoney, pick a system and run with it. So use this post to pick up some tips on what chores to do, how to get the kids involved, and how to manage it, and then devise a plan that works for you.
Getting the kids involved
To pay or not to pay?
The age old debate when it comes to family chores. We go into this in more detail on pocket money chores list article, but there are many arguments on both sides.
The main advantage of paying for chores is teaching kids that you have to 'earn' money, and that it doesn't grow on trees. It's a great lesson to prepare kids for the real world. The key argument against paying for chores is that kids should do their chores around the house regardless. We as adults don't get paid to hoover the house, so why should our kids.  
A good half-way house can be to divide the family chores between 'Core jobs and extra jobs' –  the idea that you do certain jobs as part of your natural responsibility within the household, and you have the opportunity to earn extra money via agreed extra jobs. At RoosterMoney, we've designed our app to work with whichever system you choose!
How much should you pay?
If you do decide you're going to pay for the chores, you need to decide if you're going to 'pay per individual chore' or pay one lump sum at the end of the week or month for a set number of chores. Either way you'll need to agree a price. With older kids you can sit down and discuss this with them.
Ultimately how much you give isn't important, it's the act of giving it regularly that's important. Whether it's 20p or £10 a week, the lessons they learn are the same. Having said that, we know it's helpful to see what others are doing, so here's a quick guide on average pocket money by age that we see from RoosterMoney users:
Average pocket money per week, by age:
4 year olds – £2.73
5 year olds – £3.29
6 year olds – £3.71
7 year olds – £4.17
8 year olds – £4.60
9 year olds – £5.03
10 year olds – £5.36
11 year olds – £5.97
12 year olds – £6.32
13 year olds – £7.26
14 year olds – £8.03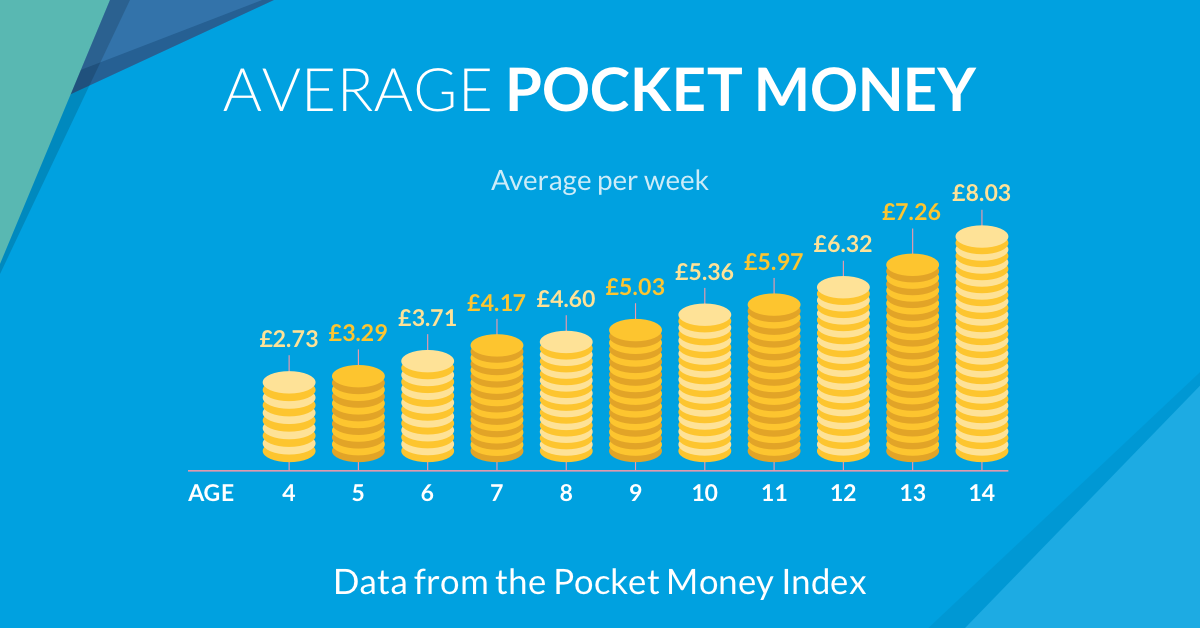 Setting Goals
Talk to your kids about what they might want to aim for or save for. A week of chores well done could mean they have that trip to the zoo. Or it might mean they earn enough to buy that new lego set. Having a goal in mind can really help get them motivated.
Make it fun & pick the right chores
It's important to pick age appropriate chores as if the jobs are too easy they'll get bored quickly, and if they're too hard they'll get demotivated quickly. And if they're doing a good job, don't forget to show interest and shower them with praise!
How to organise your family chores list
The most common way to do this is to set daily, weekly and sometimes monthly chores. They can also be organised into indoor and outdoor chores. And then you can either individually assign them to family members, or set them as a job pool that the kids can all pick from. Here's some examples of daily chores, weekly chores, and monthly chores:
Daily Chores:
Making the bed – 4+

Tidying toys away – 4+

Clear/Setting the table – 6+

Doing the dishes – 6+

Feeding/Looking after pets – 6+

Hoovering – 8+

Helping make dinner  – 8+

Walking the dog – 10+
Weekly Chores:
Watering the plants – 4+

Clean the bedroom – 4+

Laundry, sorting socks  – 6+

Mopping the floors – 6+

Helping with groceries – 6+

Raking leaves – 8+

Taking out the bins – 9+

Cleaning the bathroom – 10+
Monthly Chores:
Gardening help 6+

Washing windows – 9+

Washing the car – 10+

Mowing the lawn – 12+
See our full article on age appropriate chore ideas here.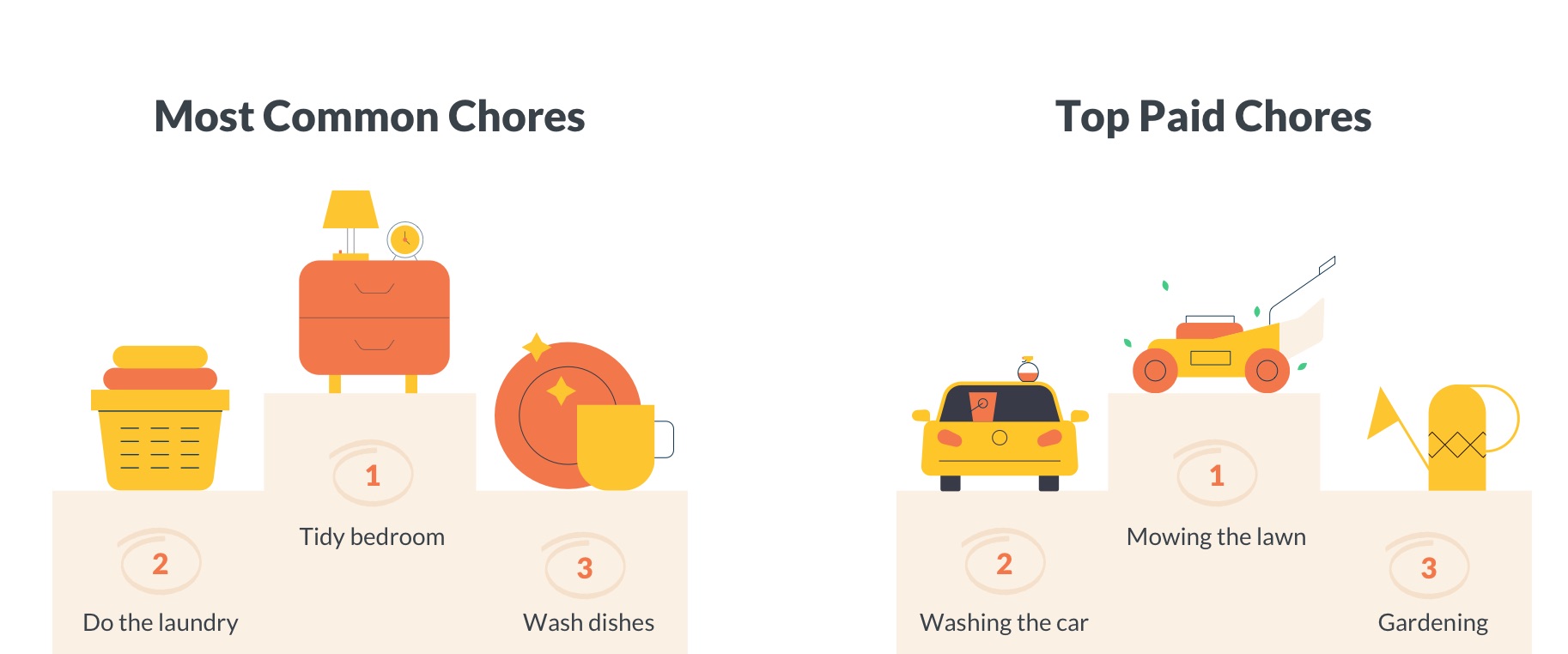 Taking your family chores routine to the next level
Once you've got your chores routine sorted, here are some things you can try to take it to the next level:
New ways to earn
Encourage your kids to suggest new chores and ways they can earn money. This should get the entrepreneurial spirit flowing, and be fun for the kids. It will also give you an idea of the value they put on certain tasks. Will they wash the neighbours cars? Put on a garage sale? Or find new parts of the house to clean?
Job auctions
If you have more than one child in the house, you can set out all the chores that need to be done that week (with a cost or number of star against each one), and let your children decide which ones they want to complete. It can be a great insight into their attitudes to money, or maybe just competitive spirit!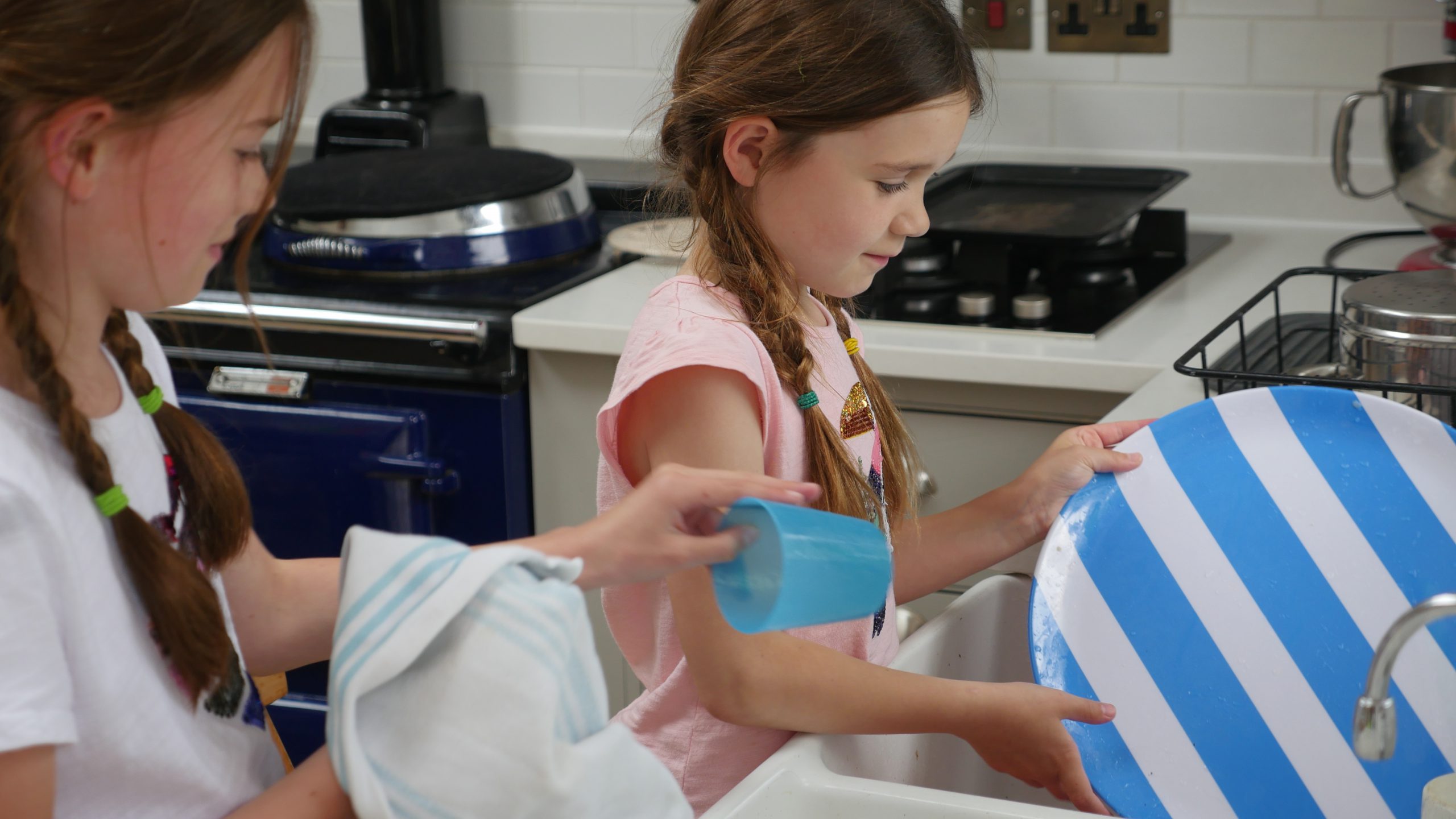 How RoosterMoney can help?
You can read the full detail on how to use the RoosterMoney app as a chores tracker here, but this is a quick overview.
Setting chores for your kids
RoosterMoney lets you either create a list of chores your child has to complete to 'unlock' their allowance or stars, or you can set 'extra earners' if you'd rather 'pay-per-chore'. For the young ones who find it hard to wait for allowance day, their chores list can all be 'extra earners', so they can get that instant gratification of a job done!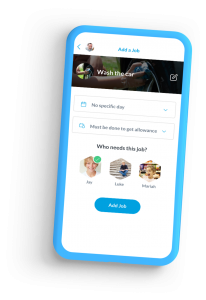 Adapt the app to suit your routine
You have the option to set chores that repeat daily, weekly or monthly, or just as a one-off for that day. So whichever system you choose we can support it.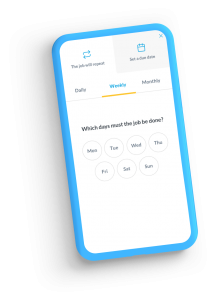 Let kids manage their chores from the app
As mentioned, getting the kids engaged and excited is important, so with Rooster the kids have their own log-in details to view their chores, mark them as complete and submit them for approval. And then you get notified when they're done!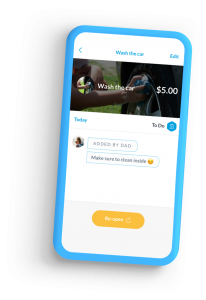 Kids can send photo proof of chores done
A feature that our kids love is being able to send photo proof of the chores they've done. This makes it easier for parents to approve them even if they're not in the same room!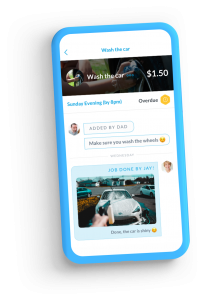 Flexible allowance options
As the parent or guardian, if you are rewarding money or stars as part of your routine, you can decide how much allowance they get if they haven't done all their chores (A common issue i'm sure you'll agree). So you can give the full allowance, none at all, or a percentage based on how many jobs they've done – the choice is yours!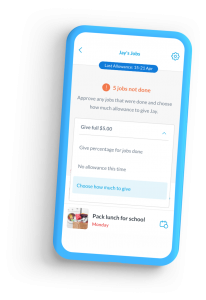 We hope this article was useful…
Got any ideas or suggestions for what we cover next? Let us know at hello@roostermoney.com and it might get featured in a future blog!