Our latest app release (v6.4.0) comes with a number of enhancements to Chores 2.0 along with general performance improvements. A big thanks to all those families who have shared their feedback on Chores 2.0 and helping us continue to enhance the PLUS features. 
With the latest app update (v6.4.0) you'll find the following changes:
Updated design for the Chores list
We've made the tiles bigger, making it easier to review the chores on the list.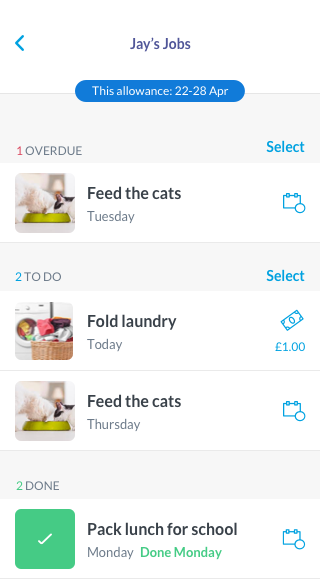 Select individuals or all
Parents can select individual chores to approve from the list or select all in a section. Making it quick and seamless to manage chores! Tap 'select' in a section or tap the chores 'image' to select the individual chore. Then you can 'Approve', 'Re-open' or mark them as 'Not done'.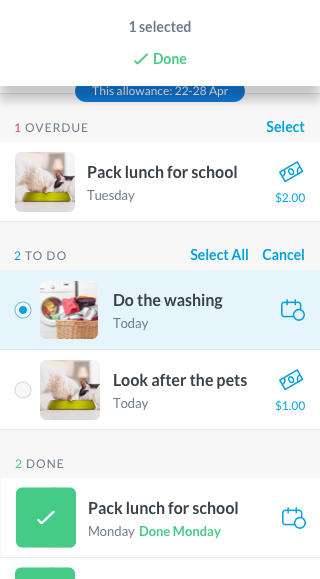 Photo proof
Kids can now send parents photo proof of a job well done. From within their account, they just need to tap on their chore, click 'Done' and they'll have the option to send a photo along with the chore for approval!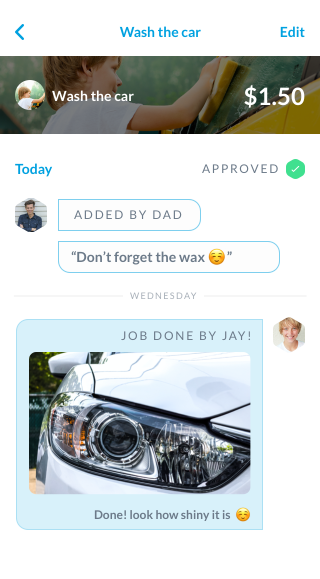 Filter Chores
You and your kids can now filter your list of chores by state or type. Need to focus on what allowance jobs need to be done today? Filter to 'To do' and 'Allowance' chores. Choose the options that suit what you need when you need it!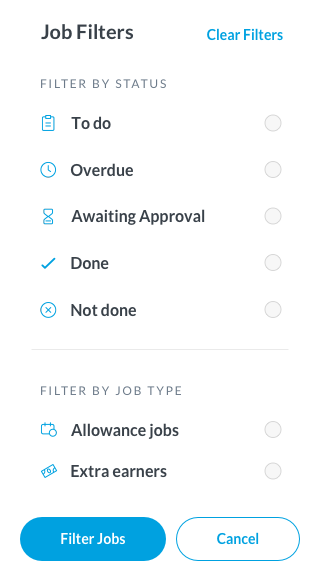 These are a few of many enhancements we are working on for Chores. Your feedback helps us shape our roadmap and what we do next, so please let us know your thoughts by getting in touch. 
Chores is a feature available with our Rooster PLUS subscription. You can 'Unlock PLUS features' in the app by subscribing to the PLUS plan. Find out more about our Premium plans here.