We believe that smart habits start early, so we've designed our products to reflect this. 
RoosterMoney starts children on their journey to financial independence. Kids as young as 4 can use RoosterMoney as a star chart, then move on to a virtual pocket money tracker, then ultimately on to their own prepaid debit card (currently UK only).
Star Chart ⭐️ (4+ years)
Free & available in all regions 🌏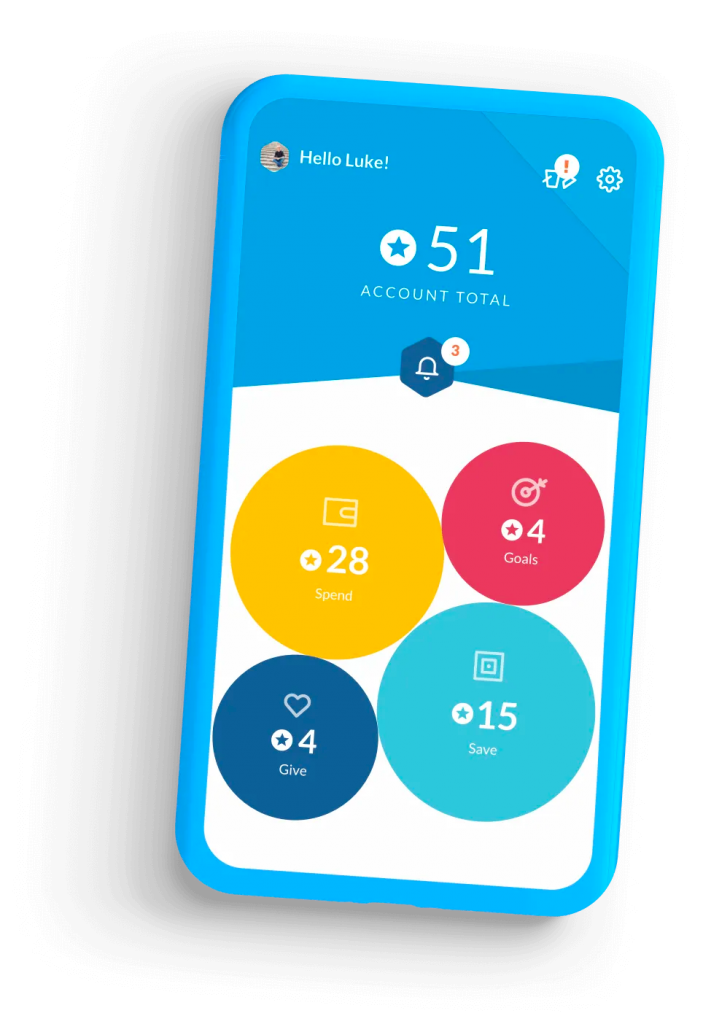 Are your kids not yet ready to receive pocket money? Then use RoosterMoney as a reward chart by setting your child's currency to 'Stars.' Then you can:
Encourage good habits by

rewarding them with 'Stars'

Motivate your kids with tasks they can

earn 'Stars' for

completing

Set up rewards

in their Goals pot which they can trade 'Stars' in for

Kids can reflect on their progress by using the

'Progress'

timeline to look back on what they've achieved!

Reinforce behaviours

on the go

– it's not just something that's stuck on your fridge!   
Virtual Money Tracker 📊(5+ years)
Free & available in all regions 🌏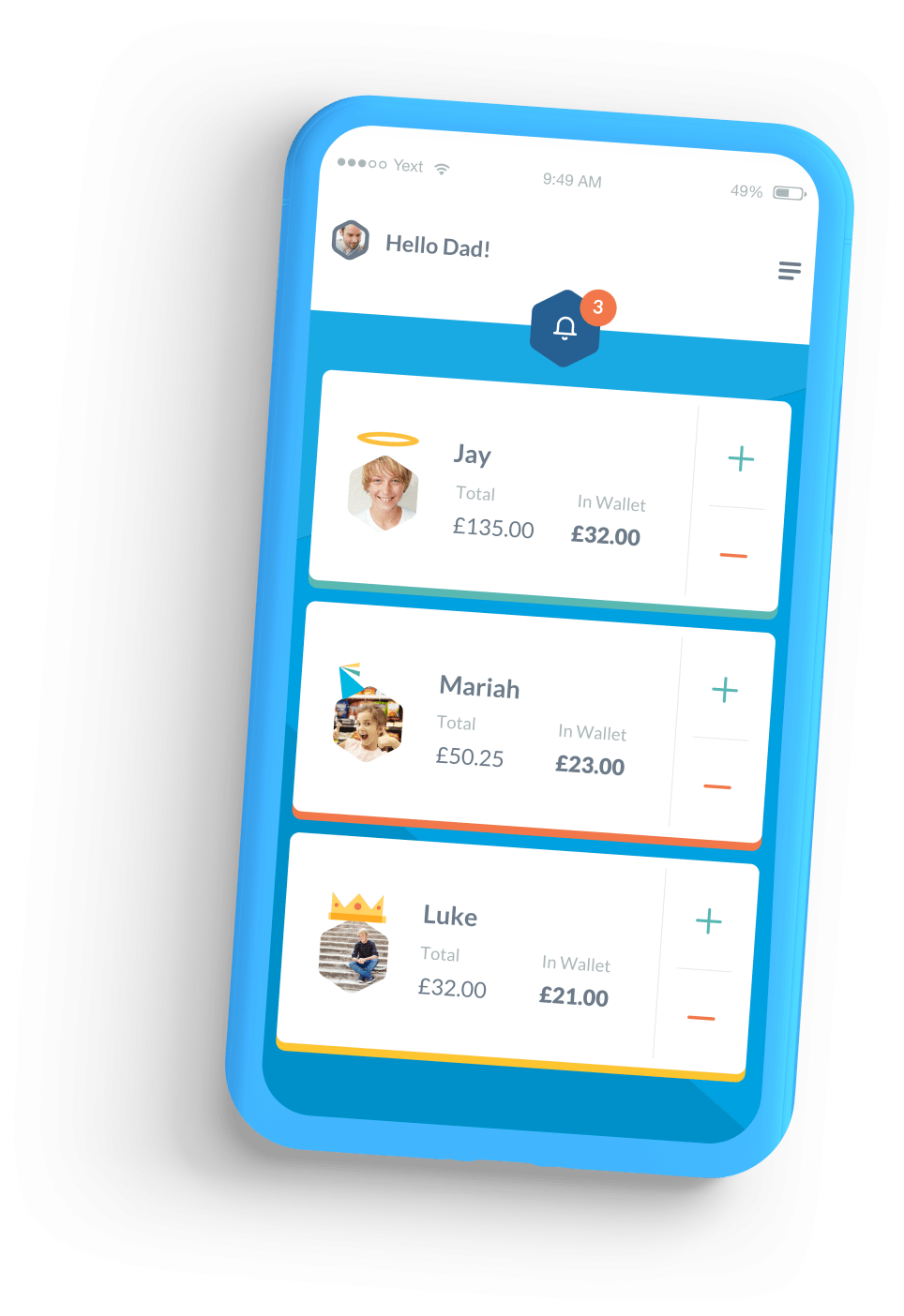 Do you want to start giving your kids pocket money? The virtual money tracker is an easy way for parents to track pocket money and more! 
You can:
Easily

set an automatic allowance

that gets delivered to your child's account on a specific day or 'Boost' them money when you need to

Monitor and keep up to date with their spending via

'Removes'

– you can use the 'Remove' button to deduct any purchases from their Spend pot

Teach your kids all about spending responsibly, saving, and giving with the

Goals, Give, Spend and Save pot
Let your kids set up Goals

and save their money towards them

Get another parent or guardian involved to help manage pocket money!
Rooster PLUS 🚀 (ALL ages)
Premium subscription & available in all regions 🌏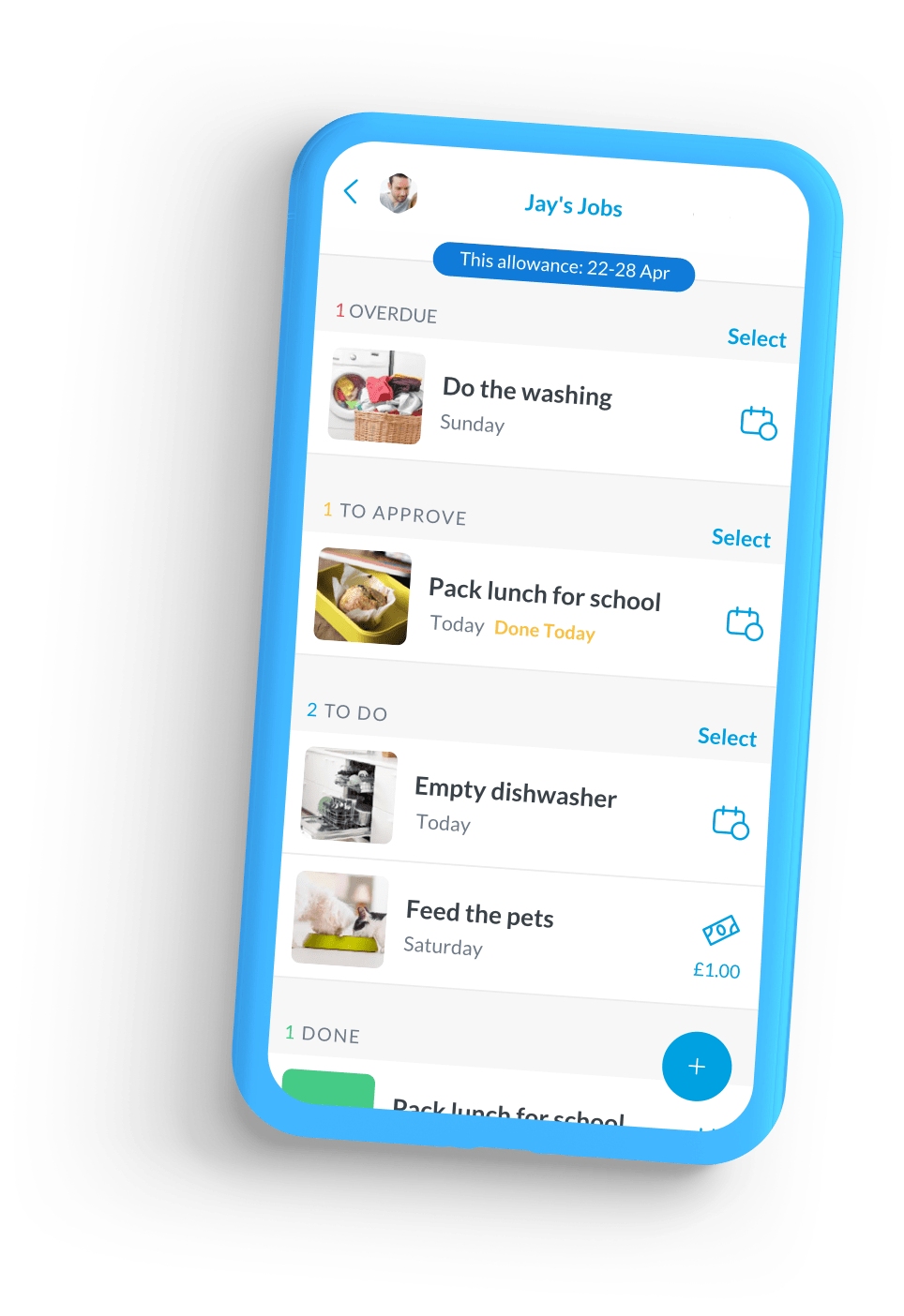 Do you need to set up a Chores routine? Are your kids not yet ready for a debit card? Rooster PLUS provides additional building blocks to power up your account.
You can:
Teach your kids to earn money by

setting them chores

Encourage good saving habits by placing an

Interest Rate

on their Save pot 

Develop their budgeting skills further – set up

Regulars

for things like magazine subscriptions or Netflix

Get the whole family involved

– you can

add unlimited guardians

so it's easy for friends & family to top up their savings!
Rooster Card 🐓💳 (6+ years)
Premium subscription & only available in the UK for now 🇬🇧
Are your kids ready for more financial independence? You can hand over the reins whilst maintaining peace of mind with the Rooster Card which moves them from tracking virtual money to using real money!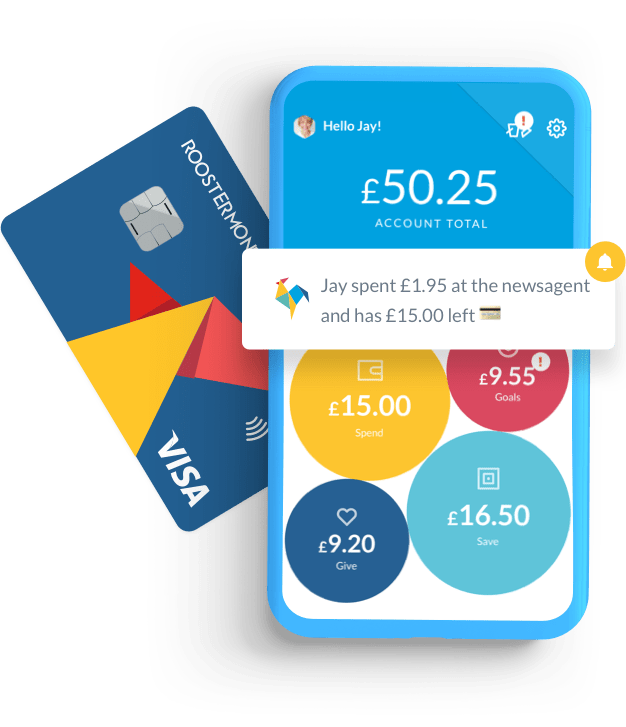 You can: 
Monitor where and when your kids spend with

real-time notifications

Your child can only spend what they have – there's

no overdraft 

Feel safe with our

cutting edge security features –

such as one-time CVV and more!

Provide guidelines with

flexible spending limits

(daily, weekly or monthly) 

Get family and friends involved – your RoosterMoney Parent Account comes with its

own sort code & account number

so loved ones can easily contribute to your child's savings!
The Rooster Card is designed to be a natural stepping stone from the Virtual pocket money tracker –  so when you upgrade, everything works seamlessly with all our existing features.
We hope this helps explain RoosterMoney's 'Graduation' from the Stars feature all the way to the Rooster Card and how you can best use our app to suit your family's needs. Let us know if you have any other questions by emailing us at hello@roostermoney.com or by clicking 'Contact Us' in the app!
[The Rooster Card is issued by National Westminster Bank Plc pursuant to a license from Visa Europe. National Westminster Bank Plc. Registered in England No. 929027. Registered Office: 250 Bishopsgate, London EC2M 4AA. Financial Services Firm Reference Number 121878. National Westminster Bank Plc is authorised by the Prudential Regulation Authority, and regulated by the Financial Conduct Authority and the Prudential Regulation Authority. The Rooster Card utilises the e-money permission held by National Westminster Bank Plc.]