We might be going cashless, though most of us aren't only using coins or cards just yet. Children, in particular, may well use pennies when running a lemonade stand, but switch to something such as a Rooster Card when spending in-store or online. Having a place to put cards, and maybe a little old-style money as well, is wise. If you haven't selected anything yet for your son or daughter, try one of our top choices, below. 
Cyanb Slim Leather Card Case, $7.99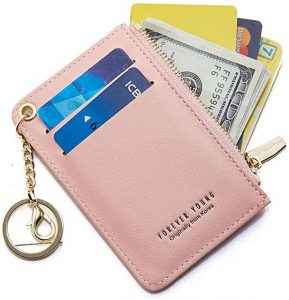 These simple, slimline, inexpensive leather card cases are probably better suited to girls rather than boys. They're made from faux leather and can accommodate six cards. There's also a zip-up compartment for coins and notes, and a chain, to help users hang onto it.
Stephen Joseph Wallet, from $14.98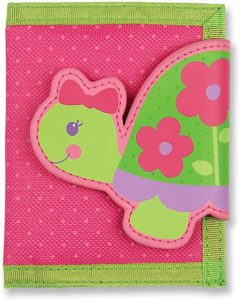 These nylon wallets are tough, easy to clean, and come in a range of early-years designs, featuring rockets, tractors, turtles, mermaids and unicorns. There are lots of storage pouches, and though the wallet might be a bit big for some kids' trouser pockets, it's fine for backpacks and bags.
Rough Enough lanyard wallet, $19.99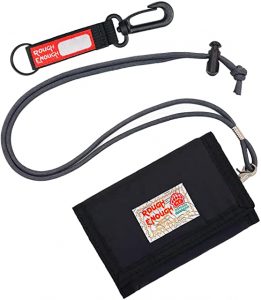 These wallets are made for outdoorsy types and come with a lanyard, as well as a security key ring. In the wallet itself there's a place for notes, coins, as well as cards and an ID pouch. It also has a name tag, so you can mark it as your child's own. 
Green Guru card wallet $15.42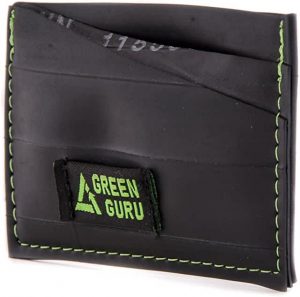 This upcycled bike inner tube wallet comes from a Colorado, USA firm that specialises in diverting waste from landfill and turning it into cool, new products. Their slim wallet has two main card slots, as well as a clear window for IDs.
Buckle-Down bifold Sonic the Hedgehog wallet, $19.99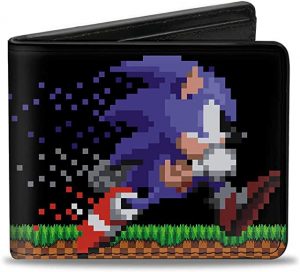 Buckle-Down makes a lot of fun, simple wallets. We picked this Sonic design for the gamers out there, but you'll be able to find plenty of others. The slim, bi-fold design means this isn't great for coins, but it's well suited to cards, and has a clear pouch for IDs, too.
Liked this? Take a look at our top 5 phones for kids, here. You can also see our other Rooster Recommends articles, here.