To be eligible for the free 12-month Rooster Card offer, you must be a NatWest, Royal Bank of Scotland or Ulster Bank current account holder, over 18, a UK resident, registered for either Mobile Banking or Online Banking, and with child(ren) between the ages of six and 17.
How to get 12 months free
Sign up and download the Rooster Money app. Make sure you use your full name.
Log in, select 'Add child' and fill in their details. You can add up to 3 kids to get the offer.
Follow the steps to start a free Rooster Card trial and connect to your current account.
Already with Rooster Money?
Head to the menu in your Rooster Money app and tap Rooster Card
Connect to your current account
Get the Rooster card free for 12 months
Learn about other kid's accounts from NatWest Group
For all other NatWest Group accounts, eligibility criteria applies.
What is the Rooster Card?
Your kids can start making considered spending choices, online and in stores, with their very own contactless pre-paid debit card.
Flexible parental controls let you choose where and how much your kids can spend, and with no risk of going overdrawn, you can let your kids take the next step towards confident money management. Our secure card, built 100% with kids in mind, could help prepare them for managing money in the future.
1
Measured independence, with peace of mind
The Rooster Card lets them make considered spending choices with their own card – while you decide how much responsibility to hand over.
Set flexible spending limits: Daily, Weekly or Monthly
Instant top-ups (so they're never caught short)
Real-time notifications on when & where they spend
Quick & hassle-free set-up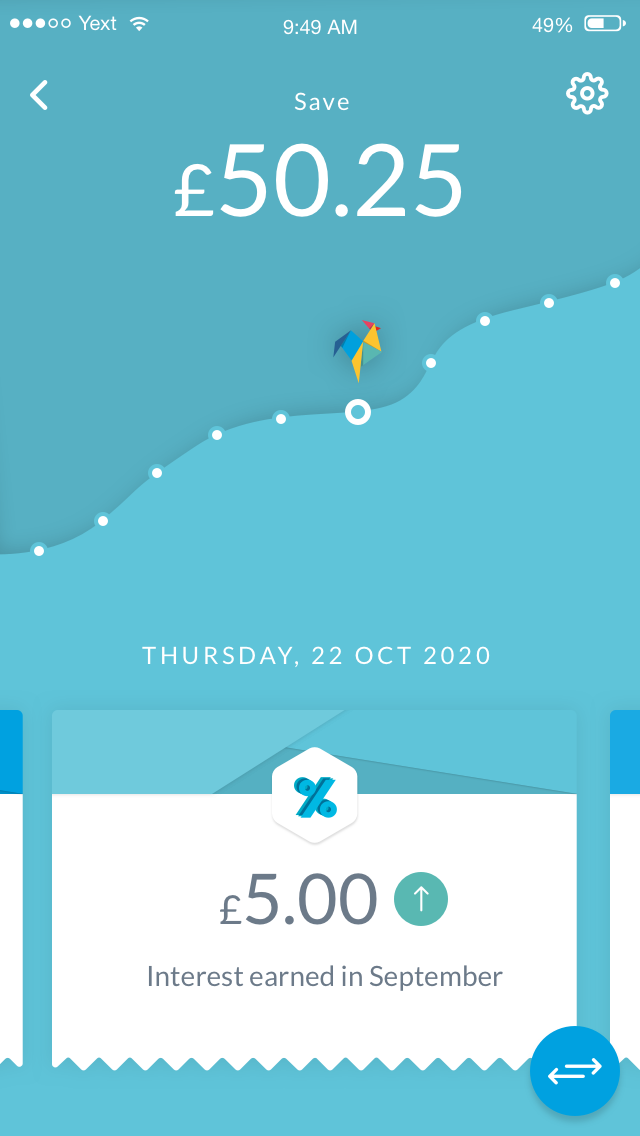 2
Build good money habits
With a contactless prepaid card linked to their Card pot, kids can:
Log in to their own child account to manage their money
Practise making considered spending choices
Learn to earn with our chore-tracking feature
Build their own Goal pots to save towards
Buy things online and in store with no risk of going overdrawn
3
Ultra safe & secure
We know safety is paramount when it comes to our kids which is why we've built built in security features.
Freeze/un-freeze card instantly if stolen (or just lost!)
Decide where the card can be used, with a built-in block on spending at 'over 18'merchants
One-time CVV – for more secure online purchases
No overdraft, no debt, no risk of overspending
4
Eco-friendly and biodegradable card
The Rooster Card is made of eco-friendly degradable PVC. That means it will degrade quicker when left in compost, landfill or other microbe-rich environments. Just remember to cut out the chip and magnetic stripe first.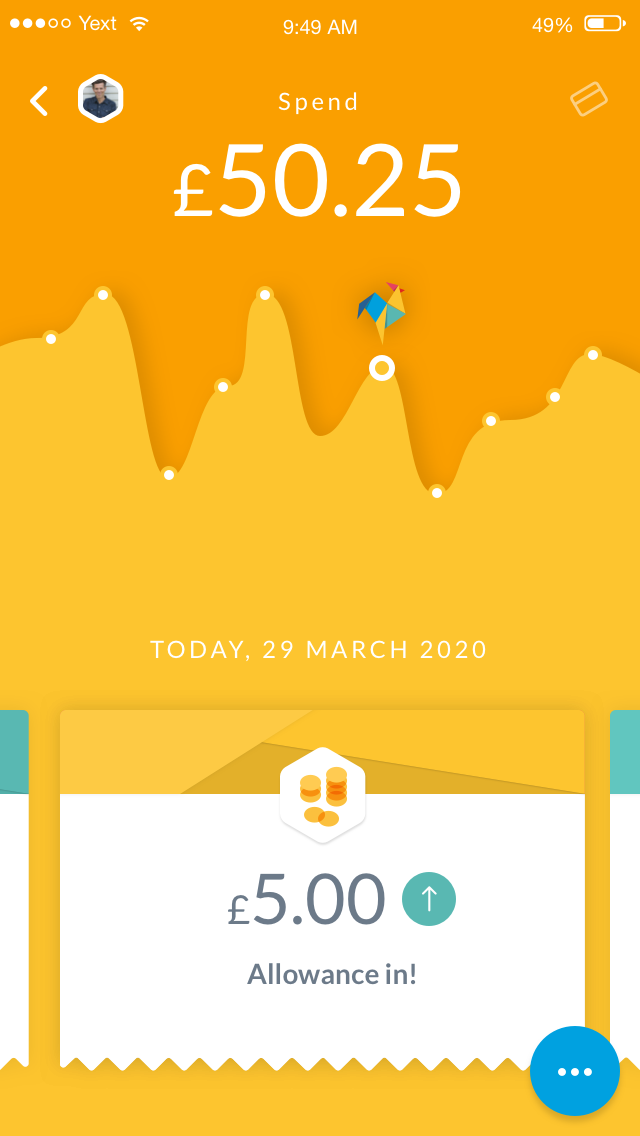 5
Anyone can contribute
Your Rooster Money Parent Account comes with its own sort code and account number. So gran and grandad can easily contribute to your children's saving – useful at birthdays and Christmas!
Your own family sort code and account number
Easy payments in, by anyone
Quick & hassle-free set-up
6
And there's even more in the Rooster Money app
Your Rooster Card works seamlessly alongside our app for pocket money tracking and more. Meaning you get a bunch of features perfect for family life.
Pocket money tracking and management
Advanced chore tracking system
Parent-paid interest
Charity donations, powered by Just Giving
And of course, lots of tips and advice on having positive conversations about money, starting with our Primers.