Looking to get started with chores?

Check out the top paid chores of 2022/23 in our Pocket Money Index.

Read more
As seen in



1
Set up chores for your kids
Either create a list of chores your child has to complete to earn their allowance or set 'extra earners' throughout the week to help them top up their account.
For the young ones who find it hard to wait for allowance day, their chores list can all be 'extra earners', so they can get that instant gratification of a job done!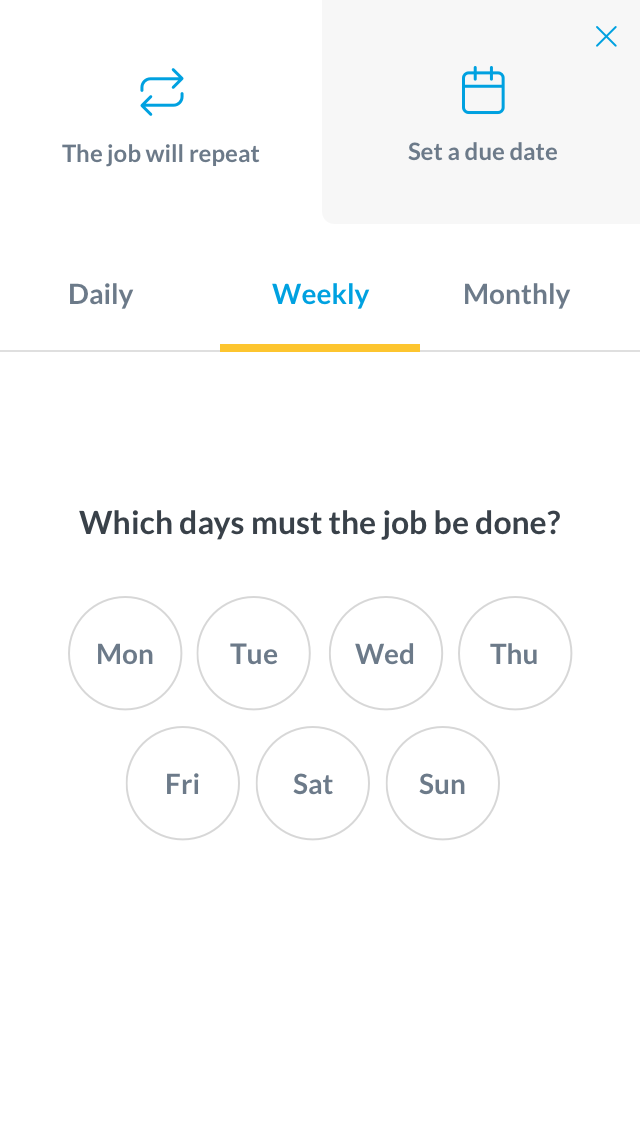 2
Adapted to suit your routine
We've made scheduling chores easy. You have the option to set chores that repeat weekly or monthly, or just as a one-off for that day – whatever suits your family's routine!
I love how I can set a routine for chores that they can follow and check anytime. I am so pleased that my children will have a better understanding of money as they grow older.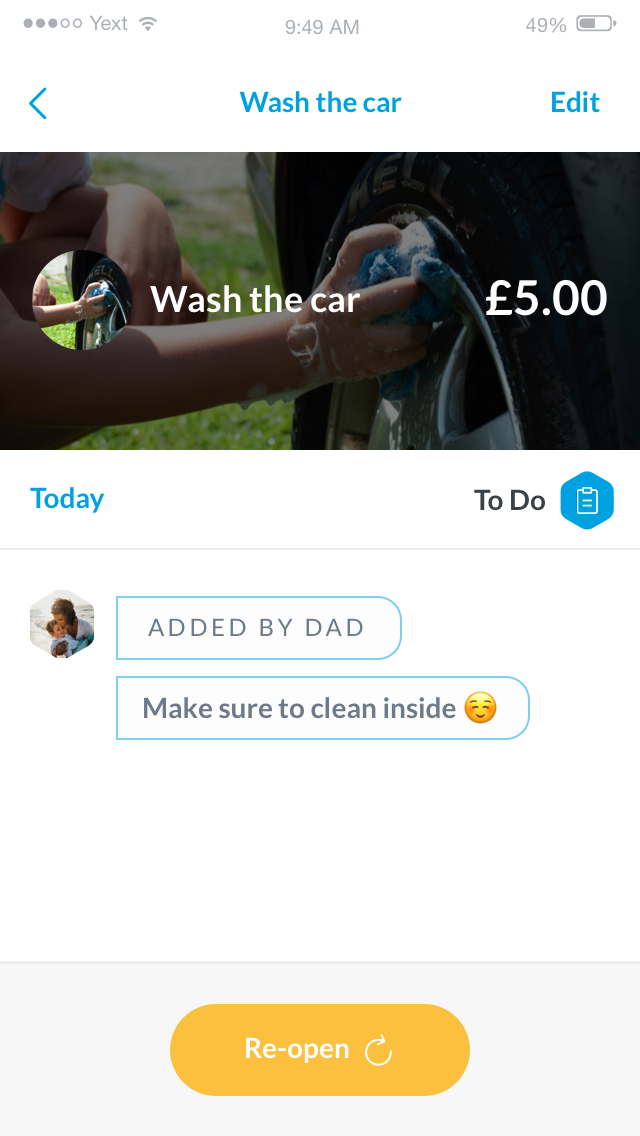 3
Kids can manage their chores too
Kids can have their own log-in details to view their chores, mark them as complete and submit them for approval. You'll get notified when they're done!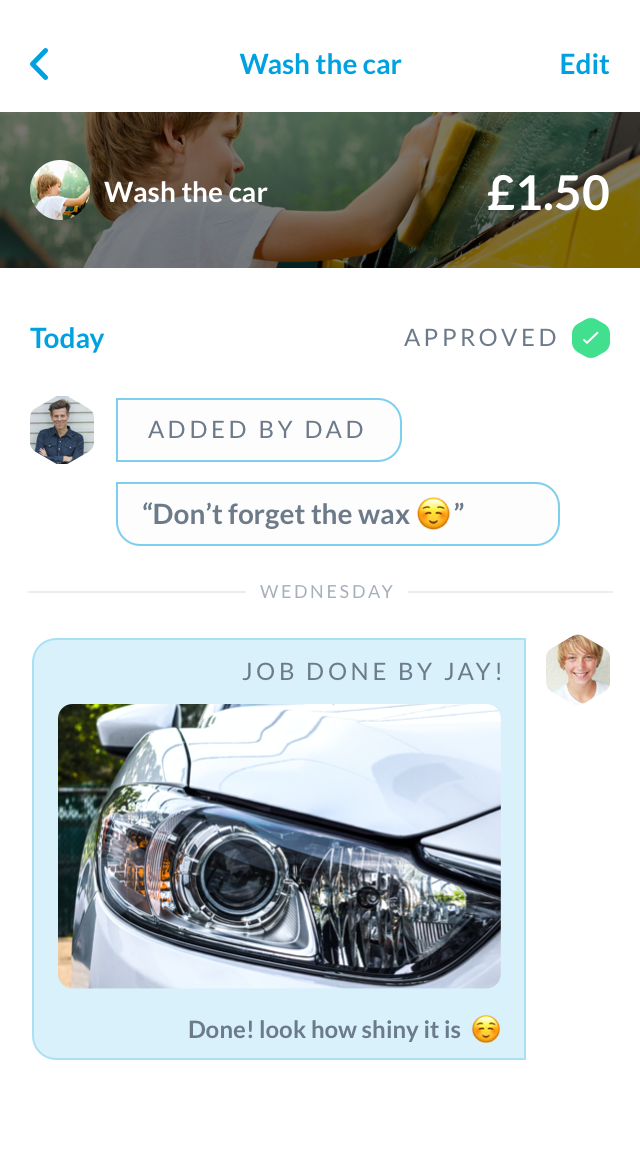 4
Photo proof
Kids can also send parents photo proof of a job well done. They just need to tap on their chore, click 'Done' and they'll have the option to send a photo along with the chore for approval!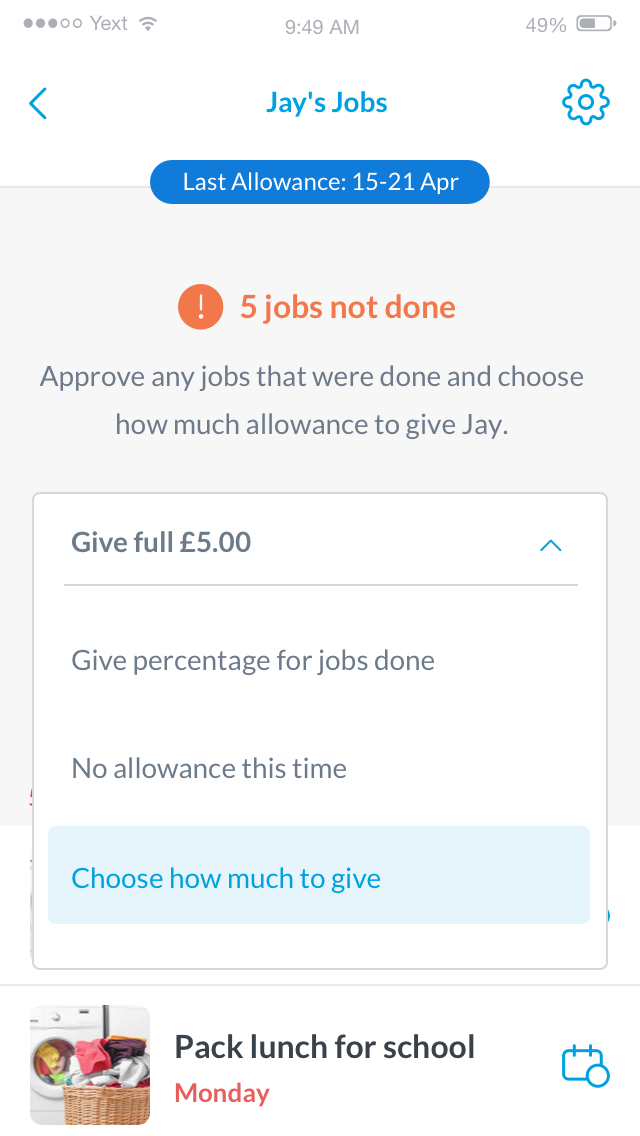 5
Flexible allowance options
As the parent or guardian, you can decide how much allowance they get if they haven't done all their chores. You can give the full allowance, none at all, or a percentage based on how many jobs they've done – the choice is yours!
Accredited by