Part of having a great summer lies in knowing how to handle it, when it ends. Many kids, and perhaps even some adults, would like to see the long summer break stretch well into autumn, even if we all know that schools' reopenings are only just around the corner. Rather than bury your head in the beach sand, why not get a jump on your September to-do list, with this handy guide?
🎒 New year, new gear
After a few weeks wearing shorts and a t-shirt, you may not realise just how much your son or daughter has grown. Make sure you get your kids to try on old school uniforms and sports kits before the first day of the new school year. Plenty of kids undergo a growth spurt over the summer break, and, if you're not careful, you may send them off on their first day back, busting out of their skirts or trousers. 
If you find the time, comb through their wardrobe a few weeks before school starts, get rid of the clothes you can no longer use, and get replacements.
📱Get on the groups, and watch for those updates
Pretty much all schools now provide a good digital service, with regularly updated websites and good email service. However, a lot of classes, parents and other groups take things a little further, with informal social media and messaging groups. Make sure you sign up for the school's official updates, but also check around for WhatsApp or Facebook groups that could prove useful with more informal info and requests, just in case you need to check on homework or need a hand with a lift back from a school trip.
💳 Make pocket money work with school
A lot of the world has gone cashless, yet some have found it hard to make the jump with pocket money. NatWest Rooster Money's Rooster Card can help kids and parents make that leap. The prepaid debit card is a great way to pay for buses or trains to and from school, and it works really well when covering lunch money. You can also enable your son or daughter to make little purchases to and from school, which gives them a greater level of independence.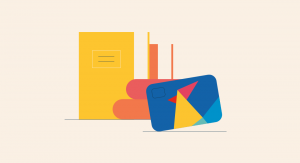 🛍️ Cover their needs, and get them to think about their wants
Aside from the essentials, plenty of kids like getting cool new gear, sometimes to impress their classmates. Talk to your son or daughter about their other pieces of school equipment and clothing, such as bags, pencil cases, wallets and water bottles. They may want a replacement, while you may feel they don't really need one–and that could give you ample opportunity to talk about wants and needs.For more guidance, take a look at these tips, here.
😟Deal with back-to-school blues
Not every child enjoys school. Sometimes they might want to avoid all that necessary hard work, especially after a nice summer break, but on other occasions, they have deeper misgivings about their teachers and classmates. If your son or daughter has serious misgiving about returning to school, perhaps set aside some time to talk about it, and maybe even discuss their feelings with their teacher. It might be a good way to head off any oncoming trouble.
✏️ Get ready for homework and grades
A new school year often means a new homework routine. If you want to lock in good grades, it might be wise to work out which days homework assignments are due, and where tests will fall in the year. 
You can also use Rooster Money to incentivise kids to work towards grades by rewarding them via the app. Find out more about grades and incentives in our school report piece.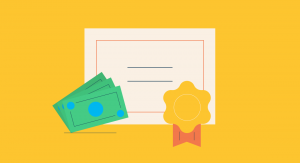 ✨Give a little more freedom, and get them to take on a few more responsibilities
A new school year is a good time to review family routines more generally. If your child is beginning to walk to school on their own, then perhaps they're ready to take short trips into town with their friends? And if they can be trusted to do that, then perhaps they can be trusted with a few more chores, such as getting their hair cut?
A Rooster Card is a great way to give your children a little more freedom, and with Rooster Money's chores features, you can get a bit more back in return, setting children up with jobs to do, in return for their pocket money. Find out more about that chores feature here; and the Rooster Card here.