We're making it easier for you to manage all your family's details in one place with version 6.5.0 of the app. The new 'Manage account', found in the parent menu, lets you access your account settings, as well as all of your children's and those of any extra guardians also. 
So what can you do in 'Manage account'?
Set up your own account
👆  Enable face ID or fingerprint authentication on login to keep things extra secure
💌  Manage your email and notification settings
⭐️  Manage any existing subscriptions
Manage your children's accounts
👦  Make updates to their profile
💰  Change or pause their allowance
📊  Set up auto split allowance to the Spend, Save & Give pot
📲  Set up their very own login details
Manage your wider family account
👨‍👩‍👧  Invite additional parents or guardians to join your family account
🏳️  Change account information such as currency or country
You can also switch profiles from 'Manage Account' if you're sharing a device with other family members. Just tap on 'Switch to child' to go to your family's login page where your kids can access their account with a passcode.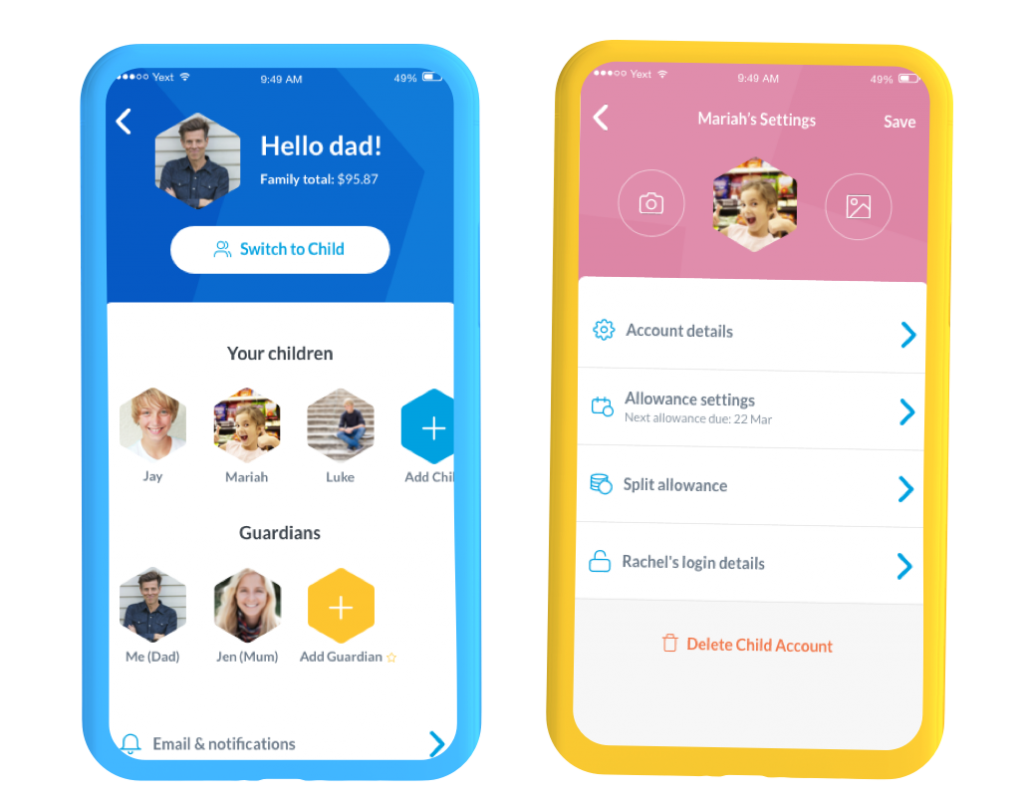 We're always looking to improve our families' experience with the RoosterMoney app. If you have any feedback or suggestions, do let us know by tapping 'Contact Us' in the app. We're all ears ?
To access the new 'Manage account', once v6.5.0 of the app is released, you can update to the latest version in the app store ?