You'd batter believe that Pancake day is approaching, so we've put together a list of delicious & pocket-friendly recipes for your family to enjoy!
Pancake making can also provide some valuable lessons too. Get them to help with finding out the costs of ingredients. Most of the things you need are really cheap, and the end product can be very desirable (assuming recipes are followed :)) – so for those budding entrepreneurs out there, there could even be some money to be made!
1) Fluffy American Pancakes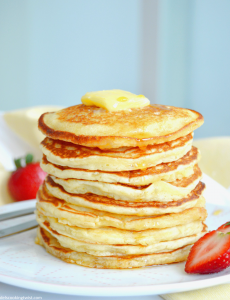 We're drooling over this easy fluffy American pancakes recipe! It takes only 6 ingredients & 2 minutes of preparation and you get the perfect fluffy texture. You can check out the full recipe here.
2) Jiggly Japanese Souffle Pancakes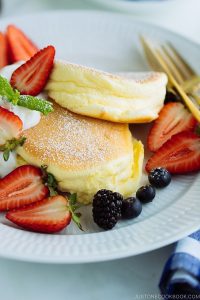 Feeling adventurous? Your family could try making these Japanese jiggly pancakes! 
Don't be fooled by the fancy name, making these pancakes won't hurt your wallet as all ingredients are commonly found in the household.
3) Cinnamon Roll Pancakes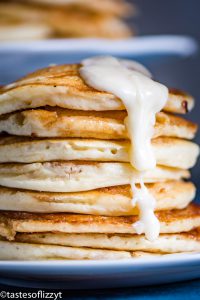 If your family loves cinnamon rolls, then you're in for a treat with this Cinnamon Roll Pancakes recipe! Imagine pancakes but with the added yumminess of a warm, gooey, cinnamon bun… we definitely approve.
4) Vegan Pancakes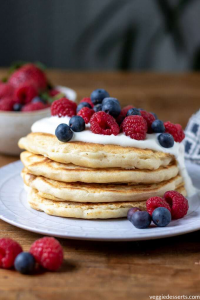 If you're looking to make some tasty pancakes but could do without the eggs & dairy, then have a look at this recipe for the perfect vegan American-style pancakes!
5) Foolproof crepes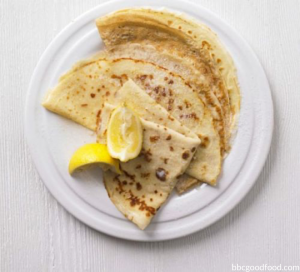 Prefer your pancakes to be a bit thinner? This foolproof crepe recipe is sure to satisfy your belly. You can even make them in batches & freeze for up to 2 months- great for saving money and time! 
We hope you all enjoy your Pancake Day & do send us your pancake pictures @roostermoneyhq!