Once upon a time, a watch was one of the first pieces of technology a young person could own. These days, children are far more likely to have tablets and other tech, and many adults don't bother wearing a wristwatch. However, letting kids tell the time can help with forward planning and task management, and other new utilities, such as GPS and cameras can help you out too.
Timex Time Machines, £26.99, Ages 4+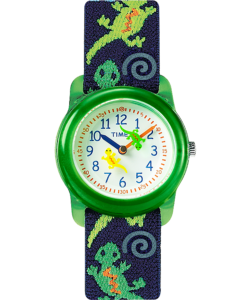 In a world of smartwatches, Timex's Time Machine's simple, analogue watch sets itself apart by making kids learn to tell the time with a round watch face and two hands. These colourful timepieces have an easy-to-read dial, minute markers and adjustable elastic band, and Timex offer a pretty good kids warranty, replacing lost or broken watches, more or less no questions asked.
Disney interactive watches, £29.99. 4+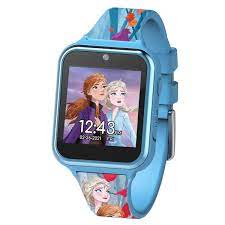 These interactive watches are branded with different Disney franchises, including Marvel superheroes, Frozen princesses and Toy Story characters. Whichever one you choose, the watch offers different watch faces and wallpapers, as well as a photo and video camera, games, a fitness tracker, a voice recorder, and a stopwatch. 
Fitbit Ace 2, £49.99, 6+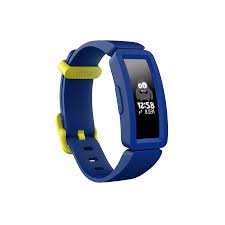 This wristwatch and activity tracker for children is available in a couple of colourways, is water resistant to 50 metres, offers sleep tracking as well as activity tracking, and has parental controls too. And you can hook up Fitbits to RoosterMoney, via IFTTT. Find out more about that here.
Gator Watch, £99, 5-12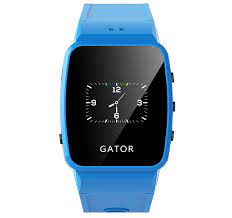 This all-in-one watch, phone and tracker is aimed at kids too young to have smartphones, but it's a pretty good choice for early phone users too. There's no internet browsing, gaming or social media, it's splash proof and messages are encrypted. However, like many smart watches, you'll need to get a service plan to enable many of the functions.
Apple Watch, from £199. 12+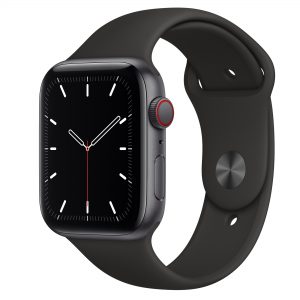 Lots of kids love Apple tech, though the brand isn't necessarily that child friendly. A user needs to be thirteen or over to get an Apple account; if they're younger, a parent will need to create an Apple ID on the child's behalf. Get over that obstacle, and your kids can enjoy a world-class, surf-proof watch with great messaging, health, exercise and sleep tracking and more.
Liked this?. Take a look at our top 5 phones for kids, here. You can also see our other Rooster Recommends articles, here.
And you can get the RoosterMoney app here.