RoosterMoney's mission is to help kids grow confident with money, by teaching them core more skills from a young age.
We've teamed up with Stride Ventures to help bring these lessons into schools, running courses that teach Year 6 kids (10-11 year olds) how businesses work and giving them hands-on experience of developing ideas, creating products, setting prices and making sales.
RoosterMoney also offers a free Money Matters Course, a set of printable activity sheets, that teachers and parents can download for their children to learn basic money skills, ideally for 7 to 12 year olds.
Contact us at partners@roostermoney.com if you want to get your school involved.
Learning how business works
During the 8 week course, students learn how to come up with business ideas, how to do market research, and how to calculate their costs of goods, pricing and expected profit.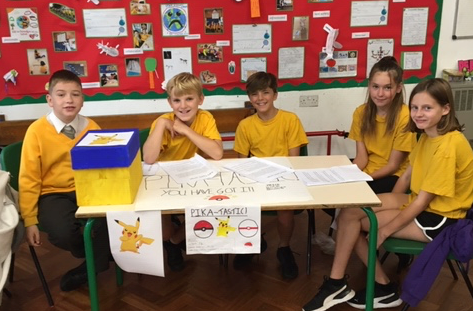 Presenting with confidence
The children then present their business plans as a team to a panel of judges. This teaches them teamwork, presentation skills, confidence and the art of persuasion.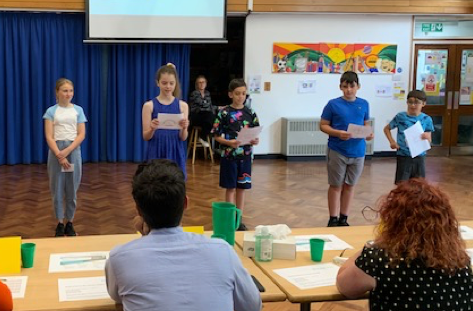 Making the sale
The course culminates in an 'Entrepreneur's Fair' where the kids set out their stall, showcase their products and marketing materials, and try to sell as much as they can. They use electronic card readers to take payments from kids in the other classes, often using their Rooster Cards. The teams then calculate their profit or loss, and the highest profit wins!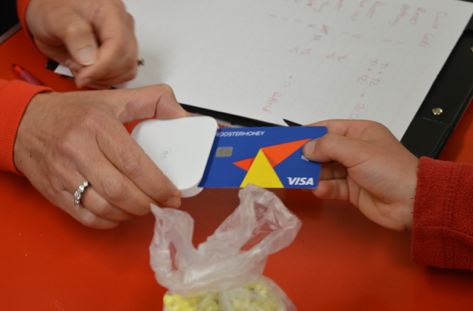 Taking the lessons home
The children can use their RoosterMoney app and card to continue the lessons they've learned at home. The core skills of earning, saving & spending can all be practiced as part of the family pocket money routine.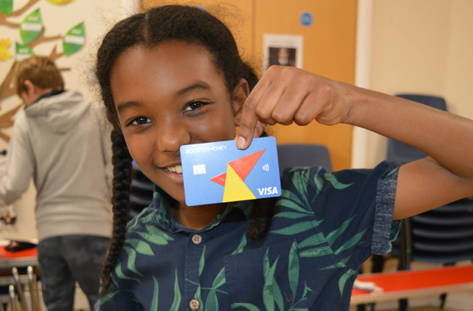 Contact us at partners@roostermoney.com if you want to get your school involved.
Got any ideas or suggestions for what we cover next? Let us know at hello@roostermoney.com and it might get featured in a future blog!