Spring is in the air! Well at least for us at RoosterHQ and with Spring comes the annual attempt to declutter and deep clean. Fear not, it's time for you to sit back, take a supervisory role and kick start some earning and learning with the kids. So here's our spring cleaning money making tips for you and your kids…
And for our families down under saying goodbye to their Summer, Spring cleaning doesn't have to happen in Spring, you just get to wear Hawaiian shirts and sun block while doing it 😉.
1. Turn your kids into cleaning ninjas 🥷
This is a great opportunity for you to give them the incentive to earn some extra money and get your cupboards sparkling like a fairy godmother's wand.
Create a Job Advert with the things that need doing listed out. Next to each activity, you can put the amount they can earn or you could use privileges instead. Bonus tips for "above and beyond" polishing could also be offered. And for those with more than one child get some good old sibling competitiveness going by challenging them to see who can earn the most!
With RoosterPLUS you can use the 'Extra Jobs' feature to list out these tasks and set the extra money they can earn on top of their allowance if they complete those tasks. You can even set deadlines so they are only available up to that point in time! Learn More >>
2. Unlock that value with a yard sale 🌳
Whether it's toys your kids no longer want or that bag of things you've been meaning to upload to Ebay, get your kids to organise a Yard Sale (or at the School playground). It's a great way for them to get their shopkeeper's apron on and price up the goods.
You can even incentivise them with a cut of the sales, and put their maths to the test by having them tally up the earnings and work out their pay check 💰. That's a Spring Cleaning money making win!
3. There's no party like a 'Toy Swap' Party 🐻
This one is for slightly younger kids with a community focus. Instead of letting Batdog or his buddy Buzz get dusty at the bottom of the pile, invite your nearest and dearest along for a Toy Swap party.
All the kids bring toys they no longer play with (or care for) and see if someone else's forgotten might be another kid's new treasure ?!
You can even send out e-invites or print out some fun cards and make a fun event of it all! Greeting Island have some great card templates you can customise, and email or pint out!
4. Checkout online marketplaces 🖥
We all have that stuff we think "I'll put it on Ebay one day" but by the time you've worked out the price, uploaded the pictures, calculated the postage…… If your kids are tech savvy put them in charge! And if you want to go local without the faff of packaging and sending the goods, there are tons of local sites and apps which connect you with a local market of buyers who are looking to get great deals!
Here are some we recommend:
Gumtree – free classified ads for pretty much everything
Facebook marketplace – people can search for things being sold near them
Letgo – app for buying and selling locally
There are loads more out there, so give Google a search to see what's best for you!
5. Recycle unused devices 📱
This is one of our favourite spring cleaning money tips. There are companies out there that will pay for your unused technology! You heard me right, they'll pay you for it 🤑. Not only can you make a bit extra from unwanted goods, but you'll be helping the environment by recycling ♻️.
From old phones to computers, and even old DVDs you just enter the details of what you want to sell and they'll let you know how much they'll pay you for it. You can get your kids to input the details, or put them on packing duty. Then you just have to send it off and wait for the money to come into your bank account!
Here are some we recommend:
There should be some local options if you don't live in one of these countries, so give Google a search to see what comes up!
6. Sell their unused Gift Cards 💳
If your kids still haven't managed to find something they want from that specific store they got a gift card from – and it's unlikely they ever will – take advantage of the many online gift card marketplaces!
They can post their unwanted gift cards or vouchers for sale, that others can purchase – albeit at a slightly discounted price. They may not get back the full value of the voucher, but at least they'll free up that money to put towards something they'd really like!
Here are some we recommend:
Have a search online and see what other options there are. Some might offer better deals than others!
7. There's always the Charity Shop 🛍
At the end of the day, if this is too much effort or you don't think some things will get sold, don't forget your trusty Charity shop! Value can always be found in something you no longer need by someone else, and even better if its proceeds go to a good cause. Check out our post on taking things to your local charity shop for inspiration!
So there you have it, our Spring Cleaning money making hacks for you kids! Let us know how you get on! If you like what you're reading, why not follow us on Social Media?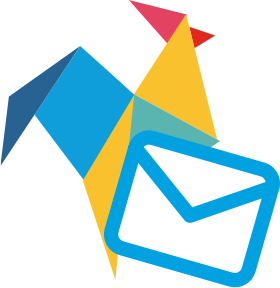 Got any ideas or suggestions for what we cover next? Let us know at hello@roostermoney.com and it might get featured in a future blog!