Buying back-to-school items is an object lesson in family finance. Careful parents have to balance the needs of a child entering a new school year, alongside their son or daughter's wants for cool, new stuff, as well as the everpresent pupil peer pressure. Whatever you eventually go for, we think we've picked out a few wise options to consider, as the summer draws to a close.
Tinc Flip and Clip water bottle, £10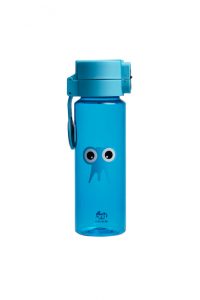 This British firm doesn't use nasty PBA plastic in its water bottles. They also promise this model won't leak all over school bags (the lid is lockable); there's a handy clip too, a cool character illustration, and it's pretty easy to clean too. Buy here.
Giggle By Smiggle Backpack, £20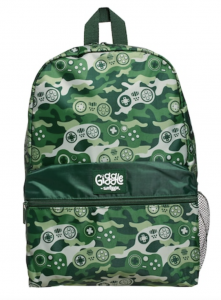 You can let them show off their love of gaming, unicorns, dinosaurs or emojis via this themed backpack, from classroom fave, Smiggle. It's got two zip compartments, a mesh drink bottle pocket, padded adjustable shoulder straps, as well as a carry handle, a name label and an internal compartment that accommodates an A4 notebook. Buy here.
Oxford Helix Clash maths set, £7.99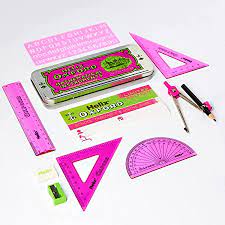 The classic Oxford Helix maths set is almost a century old, but this vibrant colourful workover brings it truly up-to-date. The nine piece set comes in pink or blue and includes a pencil sharpener, a rubber, a metal compass and a 9cm pencil, as well as 15cm/6 inch ruler, two set squares (45 and 60 degrees), 180 degree protractor, one divider, and an  Oxford ballpoint pen with a 1.0mm medium nib. Buy here.
Easthill Big capacity pencil case, £13.99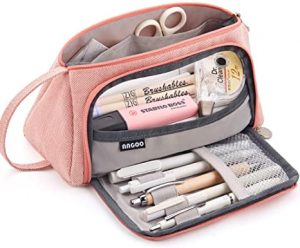 This big pencil case opens from the top and the side, enabling kids to cram much more in. It can hold about 50 pens or pencils, and there are pouches for tickets, notes and maybe even a Rooster Card. Buy here.
The Sistema Slimline Quaddie lunch box, £6.99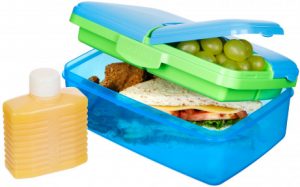 Help cut down on snack packaging and sandwich wrapping with this neat, compartmentalised lunch box from the New Zealand firm Sistema. It has lots of spaces for different foods, as well as a dinky drinks bottle that fits right in. Sistema also avoids BPA plastics, which may give some parents additional peace of mind. Buy here.
Liked this? Take a look at our top 5 phones for kids, here. You can also see our other Rooster Recommends articles, here.