Can we turn work into play? That's the dream for many parents, whose children love to engage in fun chores, but aren't so keen on carrying out the more necessary, boring tasks that every household needs doing.
If you're thinking seriously about pocket money, then you're probably also considering the best ways to work chores into a pocket-money routine. Setting the right payments for tasks is key, and the right jobs depending on a child's age is important, but it's also wise to make the first few chores fun for kids. 
You might not get the best-washed car the first time your children do it, but make it fun and you could be looking forward to a regularly cleaned vehicle for months to come. Here's a few tips to get you going.
Fun chore for kids: Watering plants. Best age: 6-7
Another good one to add to a pocket money chore list. Playing with water is a well-established activity among primary school children. Plenty of kids will already have their own watering can. If they haven't got this toy already, invest in a fun one, get some easily dissolved plant food (you may have to oversee that part, as some fertilizers can be toxic) and designate a few plants as the children's property. A fruit or vegetable patch, either in the garden, or in pots on a windowsill, can add to the fun, with the children taking their new-found enthusiasm for gardening from the back yard, into the kitchen.
Fun chore for kids: Vacuum cleaning (and other appliance cleaning). Best age: 8-9
The key to getting kids to respond to the slightly onerous tasks of getting the family floors clean, is to add in a nice piece of tech. Adults might not view the family vacuum cleaner, floor buffer or steam mop as a powerful and mysterious appliance, but school-aged children probably do want to try it out, just because it's something they've only really seen their mother and father use. Capitalise on this, by setting up a rota with your children, only 'allowing' them to use the appliance on certain days of the week, and getting them to try out the different settings, fittings and uses. The novelty may wear off after a week or two, but by then you'll hopefully have a routine in place.
Fun chore for kids: Car washing. Best age: twelve to fourteen
How to make it fun: Get a pressure washer. You might view it as a useful domestic appliance, good for vehicle cleaning as well as scrubbing the moss off paving slabs. The kids, however, will see it as the most powerful water pistol in the world. Add scented cleaning liquids and an array of heads and brushes, and you've got a toy for big and small children. Once they've finished on the family car, they can turn the washer on the garden's flag stones.
Fun chore for kids: Walking and feeding pets. Best age: walking: 10-11; feeding: 6-7
Children often ask for pets as a Christmas or birthday present, though they don't always maintain interest long enough to become the animals' principal carer. That's a pity, as feeding and walking pets can be fun. If you've a dog or cat, start with treats that the pets can eat right out of your children's hands, before encouraging your kids to take on regular feeding roles. More exotic pets, such as lizards or snakes, eat in such fascinating ways that watching them chomp down a mouse or a beetle is, quite literally, dinner and a show. 
Dog walking as a chore only really works with children old enough to leave the house on their own, but you can still make this task fun for children, with retractable dog leads, light-up balls to throw for their pet, and illuminated dog collars for those darker months. If they've a pedometer or exercise app on their phone, you could also set distance or step challenges as part of the routine.
Fun chore for kids: Finding products in the supermarket. Best age: 9-10
Face it: your son or daughter might know the layout of your local supermarket better than you do. They'll almost certainly know which breakfast cereals are most popular in your house (even if they don't always pick out the healthiest choices). You can take advantage of this with slightly older children, by adding this to a chore list for kids. Ask them to scoot off and pick out produce while you push the cart around the aisles. Add a little maths to the chore by asking them to work out which bag of sugar offers the best value, or introduce wider life skills, by asking them to consider why you might favour premium olive oil, food with recyclable packaging (or no packaging at all), or even fresh fruit and vegetables that have been grown locally, not thousands of miles away.
 Of course, not all of these suggestions will work for every single child, but one or two of them will help you keep your kids entertained, and help you cross a few things off your to-do list. Often the difference between a chore and a fun activity is a state of mind. Work might be closer to play than you initially believed.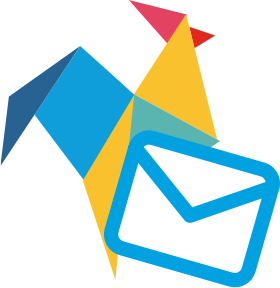 Got any ideas or suggestions for what we cover next? Let us know at hello@roostermoney.com and it might get featured in a future blog!