The thrill of gifts on Christmas morning is wonderful, but how many of those presents remain well-loved and useful, well after the wrapping paper has made it into the recycling? Not as many as we would like. Nevertheless, there are a few stocking fillers that both entertain and educate kids, helping them become more financially prudent adults in later life. From entrepreneurship to economics, cash register change to countrywide taxation, here are six gifts that help build financial literacy!
1) Dkinghome Pretend Play Supermarket Toy Set (Ages 3+)

There a lot of supermarket cash register sets on the market, but Dkinghome's 26-piece package includes a working barcode scanner and till readout, as well as realistic-looking food packaging, play money, and cards – letting children as young as three role-play the kinds of grocery shopping trips they've seen mum and dad carry out.
Skills learned: an understanding of money, shopping

2) Osmo Pizza Co. Game (Ages 5 to 12)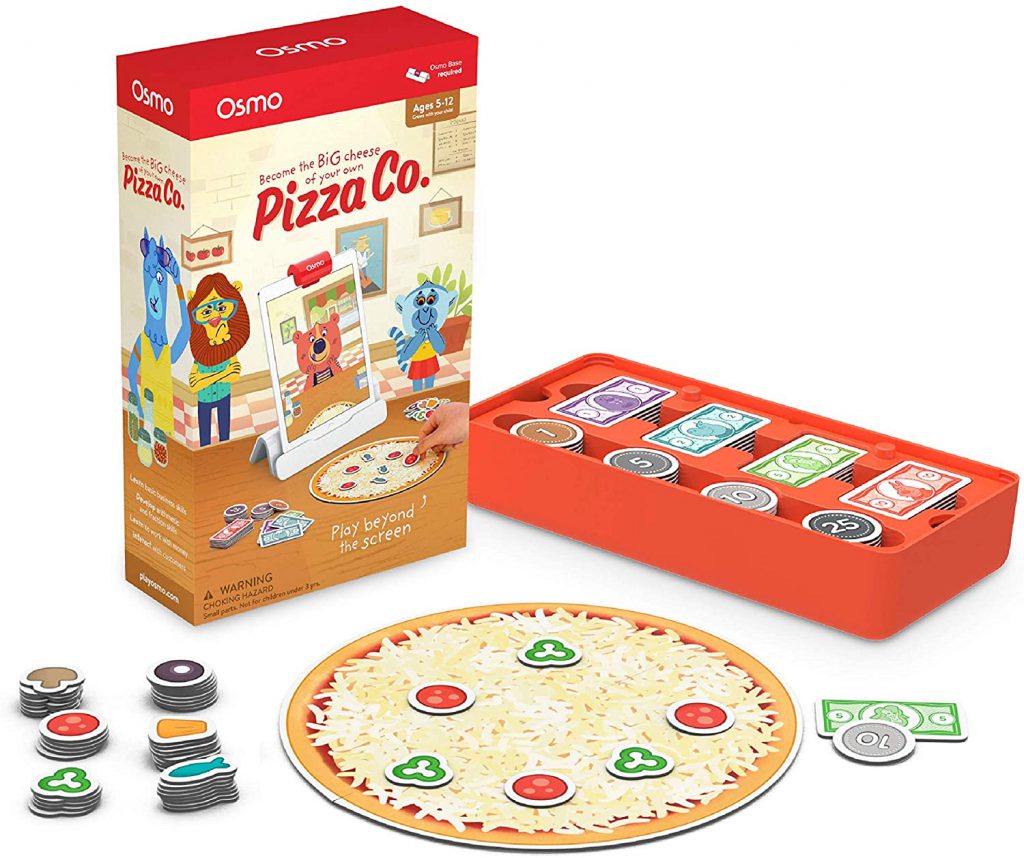 Halfway between a board game and a video game, Osmo's pizza business simulator is a really fun way for kids to learn about money, handling change, and simple entrepreneurship. Played on either an iPad or an Amazon Fire tablet, but also using board-game-style counters and pieces, the game lets kids assume the role of a busy pizzeria owner, serving customers, preparing the dishes, and handling the change. If the customers get the wrong coins back, they get a little cross, so this game is also a good way for children to learn non-verbal communication, and simple, cash register etiquette.
Skills learned: cash management, entrepreneurship

3) Money for Beginners (Ages 8+)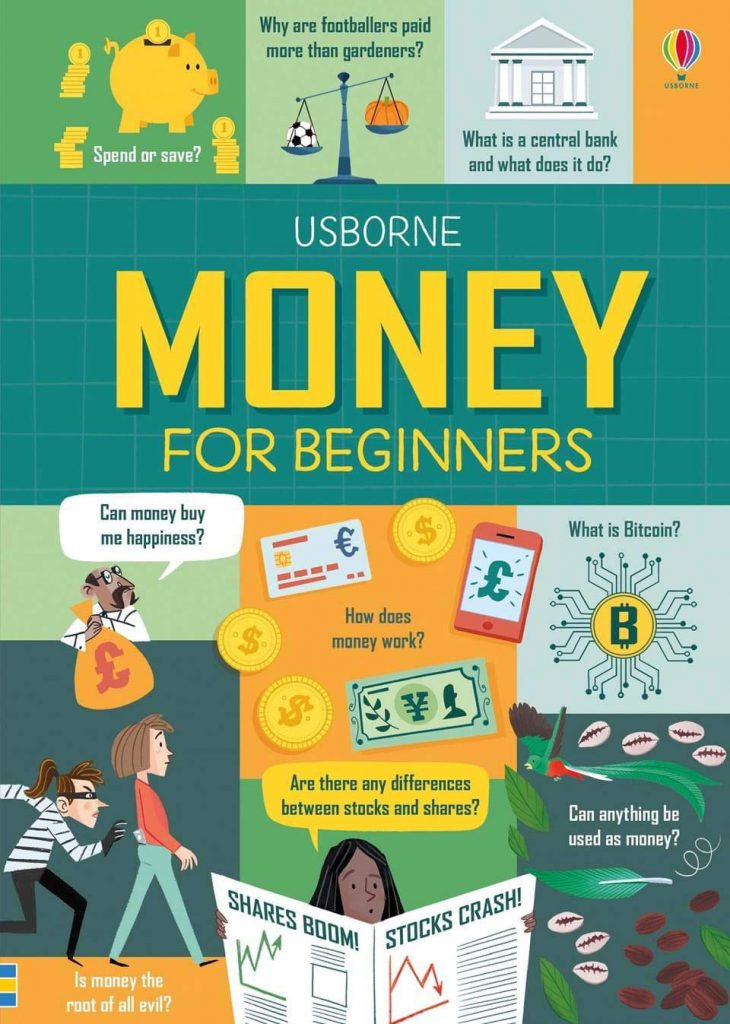 The British publisher Usborne has a well-earned reputation for producing informative, fun, tightly researched, beautifully illustrated books for kids, and this edition is no exception. It covers personal finance, with entries on earning, bank accounts, and borrowing, as well as governmental money, with descriptions of how states go about spending, taxing and managing inflation.
Skills learned: personal banking, basic macroeconomics

4) The Game of Life (Ages 8+)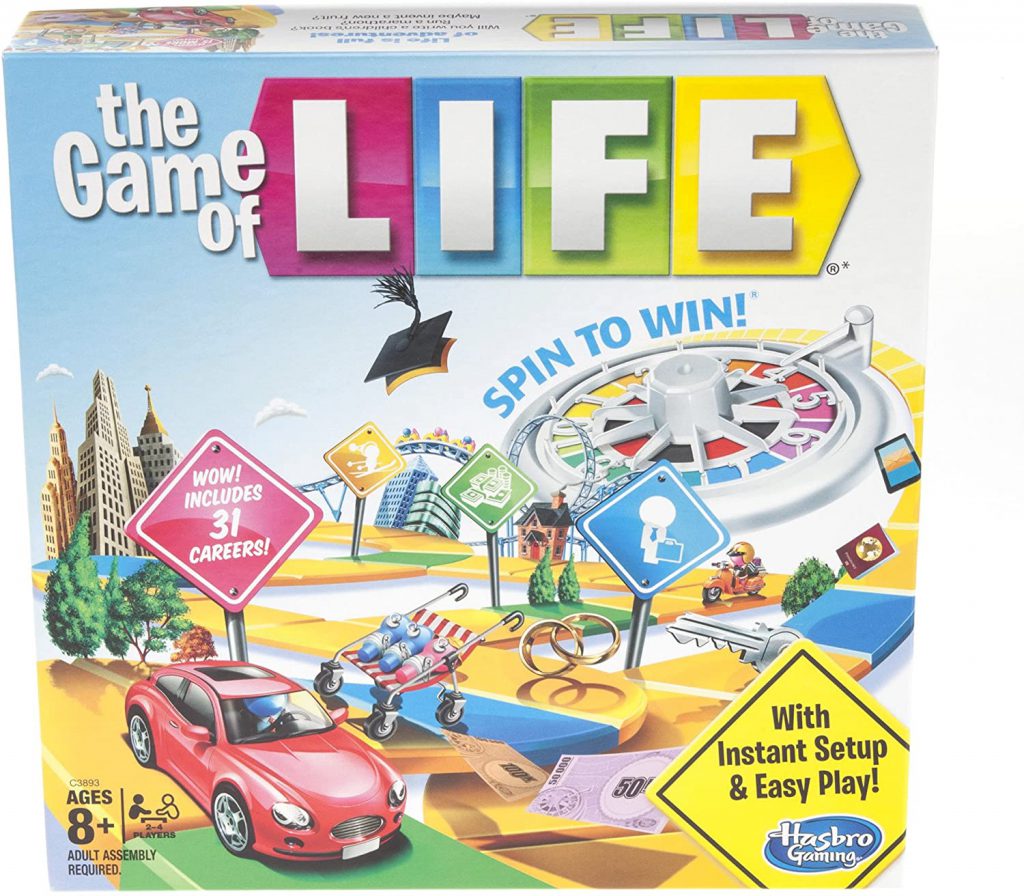 Monopoly might be a better-known bank-note-focussed board game, but The Game of Life actually dates back a little further, and is better focussed when it comes to personal finance. Players don't simply invest in property, but also get married, take on pets, establish careers, have kids, and try to avoid bankruptcy. All in all, it's a slightly closer approximation of real-life finance, while remaining a fun, family-friendly game.
Skills learned: adult personal finance, an understanding of what can happen when things go wrong

5) Legend Planner - organiser notebook and productivity journal (Ages teen and up)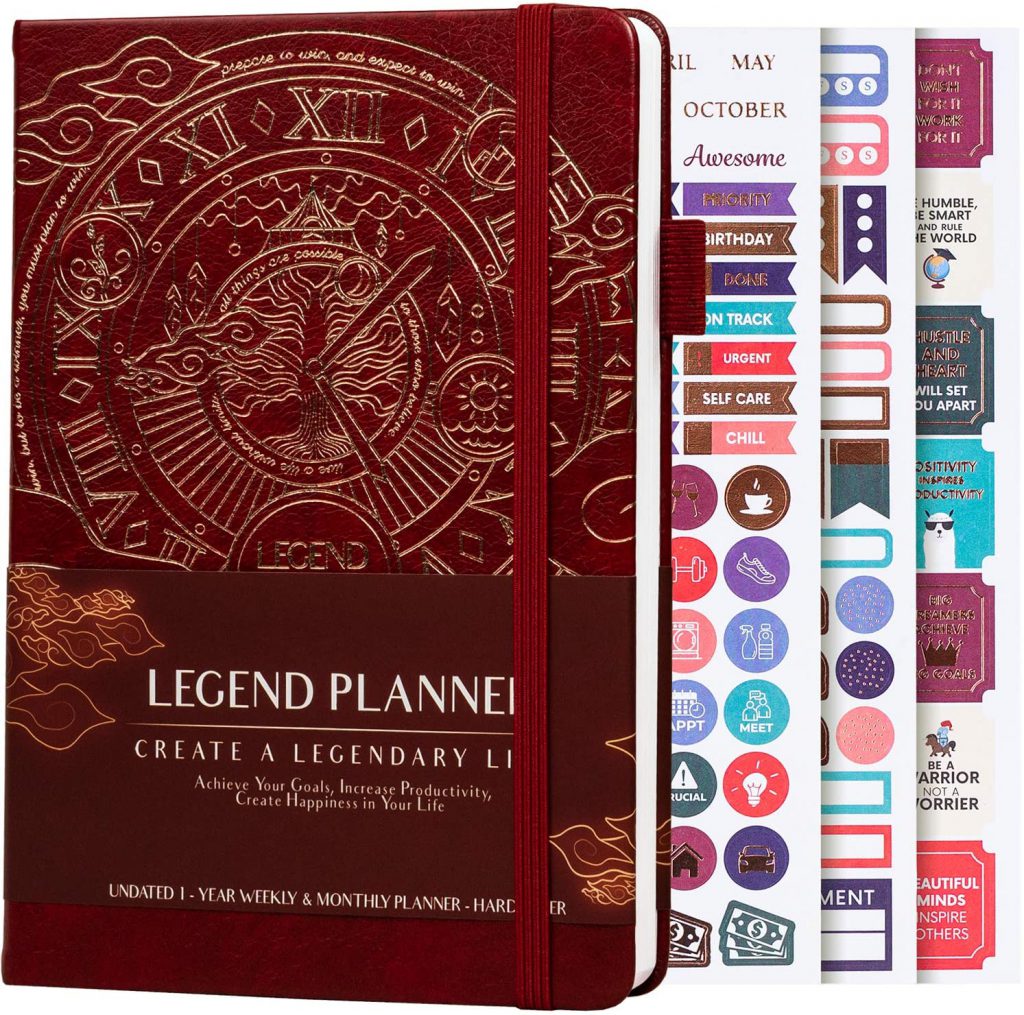 Planning, saving, and budgeting probably aren't at the forefront of most teenagers' minds. Yet, keeping a diary or journal remains a fairly popular activity. This detailed planner and organiser lets its users set out plenty of life goals, including financial ones. Within these pages, they can dream about their future, and perhaps even lay down plans to pay for it.
Skills learned: budgeting, saving, planning

6) The Rooster Card - a debit card for kids (Ages 4 to 16)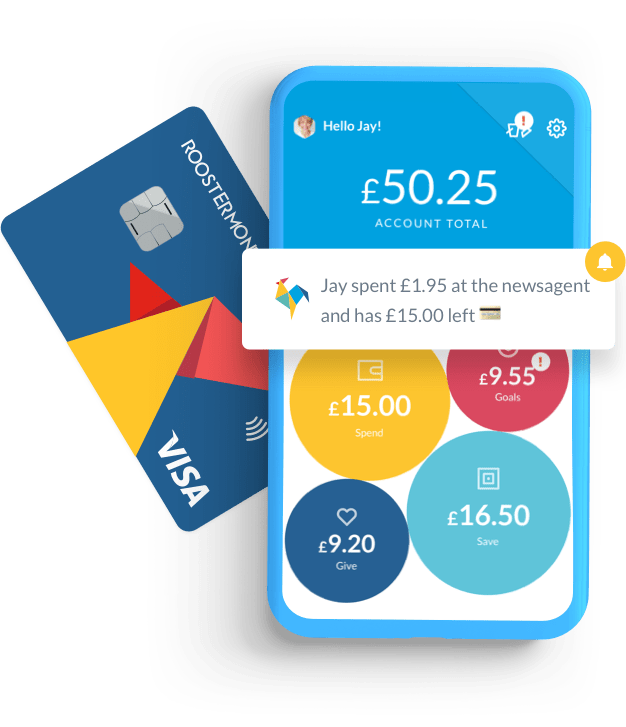 The Rooster Card is also a great way to teach young minds about money. The app lets families keep track of all pocket money in one place, and the contactless debit card helps kids make considered spending choices, while parents stay in control with instant notifications. Friends and family can also pay money into their account, so it's a great way to stay on top of digital cash gifts this Christmas!
Skills learned: saving, spending, budgeting, earning money from chores, shopping

We hope this has helped inspire your Christmas gift list! Let us know what you'd like us to cover next by dropping us a message at hello@roostermoney.com 🙂