Most kids and parents agree that a child's first handset is a pretty big deal, though for different reasons. Mothers and fathers often love the idea of allowing their offspring the chance to chat with friends, while being able to keep in touch with–and maybe even track of–their sons and daughters.  Children appreciate the independence a phone handset brings, and the opportunity to enter the grown-up world of social media and constant communication, while also perhaps relishing the prospect of near unlimited screen time that comes with that initial handset. Lots of parents, of course, worry about their kids breaking or losing an expensive new phone, and many kids are anxious not to be the one in their group of friends with the oldest, or least fashionable handset. Choosing the right phone handset is a little difficult. Nevertheless, we believe we've singled out some of the best options on the market currently to suit all kids.  Please note, not all these phones will support our app. You can also read how to get your handset logged onto RoosterMoney here.
Alcatel 1, $62.90, plus mobile phone plan, Ages: 10+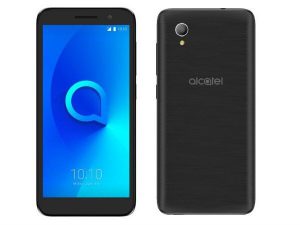 There's an even lower-cost model of this handset, aimed at developing markets, which can't run on 4G technology. That's probably a cost saving even younger users can do without. This Alcatel 1 is 4G compatible, though it is still pretty limited, with just one GB of RAM and 8GB of storage (users can increase that storage capacity with a microSD). Nevertheless, the handset runs on Android, has a passable display and camera, and can let kids chat, use fitness, social and gaming apps, and GPS.
What you'll love: a pricey friendly phone, with all the usual capabilities
What they'll love: a phone that lets them chat, stay social, game and browse the web
The downside: it's not the speediest or most powerful handset out there, and the camera isn't pin sharp
OUKITEL WP8 Pro, $189.99, plus mobile phone plan. Ages: 11+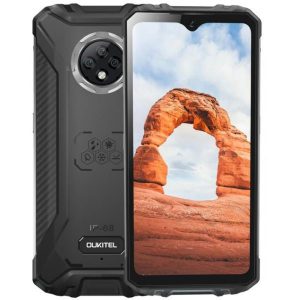 A lot of rugged phone handsets come with an equally tough price tag. OUKITEL's WP8 is distinct; it's hard-knock chassis won't smash in the skatepark, and its initial cost outlay won't bust the Christmas budget. It's waterproof too, has a decent amount of RAM and memory (4GB and 64 GB respectively), a good camera, face and fingerprint recognition, and it runs Android 10. The blocky design might not necessarily suit all users, but the smash resistant screen will certainly appeal to pretty much all parents.
What you'll love: a rugged, near-unbreakable handset
What they'll love: a phone they can throw in their bag and drop on the street without upsetting anyone
The downside: the design might be a little too chunky for some users
Snapfon ezFlip 4G, $74.99, plus mobile phone plan. Ages: 9+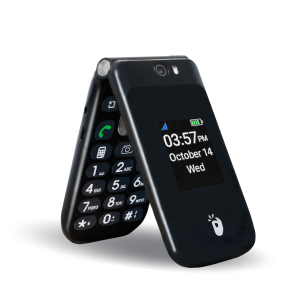 If you're old enough to remember filp phones, then you probably understand that the world was doing just fine, prior to the advent of smartphones and their ubiquitous screens. Want to share that understanding with your children? Then consider the Snapfōn ezFlip. OK, it is still smart-phone enabled and is actually aimed at the seniors market; however it's 4G comes with a web browser, Facebook and comes with an SOS emergency button, which alerts 5 preselected contacts through call and text, and switches the handset on to speakerphone mode. Nevertheless, it's got quite a small screen, and numeric keypad, which discourages users from becoming too digitally reliant. Also, you can't use RoosterMoney's app on this handset.
What you'll love: a smart phone that doesn't push your kids into more screen time.
What they'll love: the chance to use some apps and browse the internet.
The downside: typing on the keypad can take up a lot of time.
Tonysa L8Star, $20.99, plus mobile phone plan. Ages 8+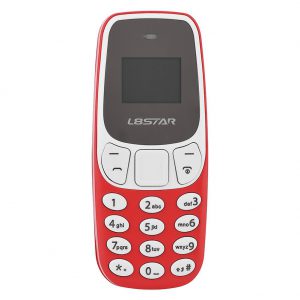 There are plenty of non-internet enabled available on the market currently, but the tiny Tonysa L8Star sets itself apart from with its very low price, plus a few neat features, such as a built-in voice changer, an MP4 and MP3 player, and Bluetooth connectivity. The kids aren't going to be able to game on this thing, use the RoosterMoney app or order stuff over Amazon, but it does enable them to stay in touch with their friends, and all for the fraction of the cost of a mid-market smartphone.
What you'll love: a phone that you can call your son or daughter on, for less than the cost of a large pizza
What they'll love: the chance to text and phone their friends like a grown-up
The downside: it's very small (though that could be an upside for some users)
iPhone SE, $410, plus mobile phone plan Ages: 12+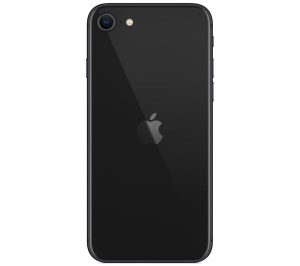 Many adults find it hard to justify buying new, pricey Apple products for themselves, so furnishing even a conscientious, and risk-averse teen with a new iPhone might feel like a bit of a push. However, Apple's most affordable handset scores well in stress tests, with its glass and aluminium design doing well when it comes to drops and scratches. Apple says the phone is water resistant up to a depth of one metre, for a period of 30 minutes.
Apple also seems to be stricter than some phone providers when it comes to privacy and advertising, which might mean your kids would find the phone a little less invasive than other models. Environmentally minded children may also appreciate Apple's ecological claims; the phone uses recycled metal, plastic, and rare-earth elements, and Apple favours renewable energy in some of its manufacturing plants.
You'll love: the phone's durability
They'll love: owning a premium handset
The downside: the price