We're RoosterMoney
From 4 to 17 we help you graduate your children through all the key milestones in learning about money. From using us as a star chart in the younger years teaching reward systems, to introducing a payment card* when they're older to teach responsible spending. We're there to support you every step of the way.
* UK only
Smart Habits Start Early
We started RoosterMoney because we believe the world would be a better place if everyone started talking about money a little earlier in life.
Some people have their first conversation about money when they start living with someone else, or when they get married. In some countries it's taboo. This seems pretty crazy to us given it's the one thing that will affect us every day in our lives. You're never too young to start.
We believe that if you build money-confidence and financial capability early on, you're better prepared to take on the challenges that life throws at you and guard you against life's financial bumps. Life isn't linear, we can't predict what will happen but we know now more than ever, amidst the global challenges of a pandemic we need to have the confidence to make decisions around money.
Pocket Money Matters
Like learning a language, it's much easier to develop positive habits around money when you're young. Research shows that we've formed many of our basic money habits by the age of 7! Pocket Money offers us practical way to introduce kids to some of those fundamental concepts that we will use for the rest of our lives. You can start early, the kids can learn by doing and it's a great way to start talking about money. It also stops difficult conversations about over-spends on digital donuts and Roblox.
But like going to the gym, getting into a routine is hard. Who's got what, how much and avoiding unwanted app store charges. And as we become increasingly cashless, it's harder to make money tangible for our kids. So what do we do?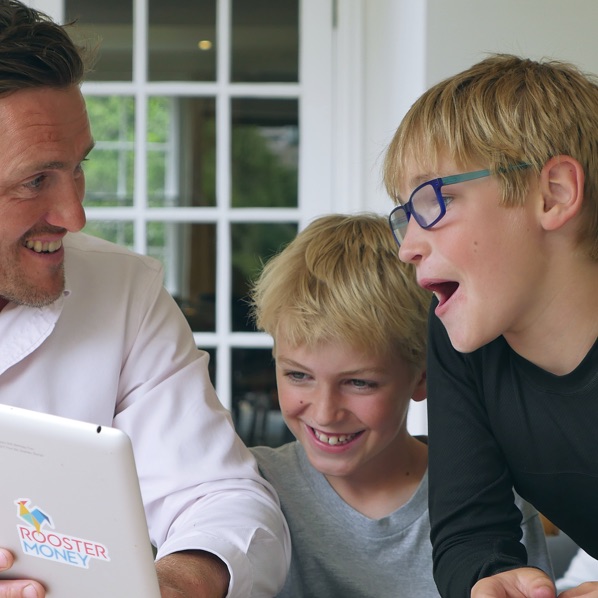 We created RoosterMoney to make it easier.
RoosterMoney encourages families to learn together so that parents can actively educate, motivate and empower their kids financially and gives everybody the reassurance that they're fully prepared for the future. We use technology to bring to life all the sound traditional financial principles we were brought up with (or wish we were!) and make managing money relevant and smart.
RoosterMoney starts children on their journey to financial independence; from a star chart, to a virtual pocket money tracker, then ultimately to their own prepaid debit card (currently UK only) with a focus on family-friendly controls and oversight. Via our family app and platform, we apply our expertise to deliver easy-to-understand educational content, engaging money management tools and relevant products that help develop financial capability.
Global Mission
We've grown to be a movement of hundreds of thousands of families who have joined us on our mission since our launch in January 2016. Right now we have over 51 currencies being used on RoosterMoney by children around the world. We have kids logging in to do their jobs in the morning in Sydney, kids are checking their stars before going to bed in the US. We may have users in different countries speaking different languages but we are all united in our mission to build financial capability in our kids. You can check out our latest Pocket Money index to see how families use us here.
We also know what we are talking about too. We are regularly featured in papers from The Times, Telegraph and Guardian to the Wall Street Journal and New Zealand Herald to name a few.
As seen in





The Team
We are a group of developers, makers, product people, designers, customer ops champions, finance and data whizzes and marketeers who believe you can have a big positive impact on the world whilst building a brilliant business. Some of us are parents, some aren't, some are educators, some have worked in some really big global businesses, some small, everyone is really good at what they do.
We are also lucky to be backed by an experienced board and investors who believe in our ability to build a really successful business that has huge social impact.
We've always had a remote structure, working from home makes the school run easier but we gather together regularly. We have fun doing it too and like making, experimenting and building because we think that's the best way to learn. We've even built our own RoosterLab for testing out new ideas.
Bristol
Disco dancing team building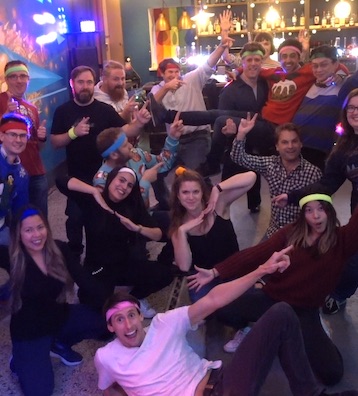 London
Catching up with the team over All Hands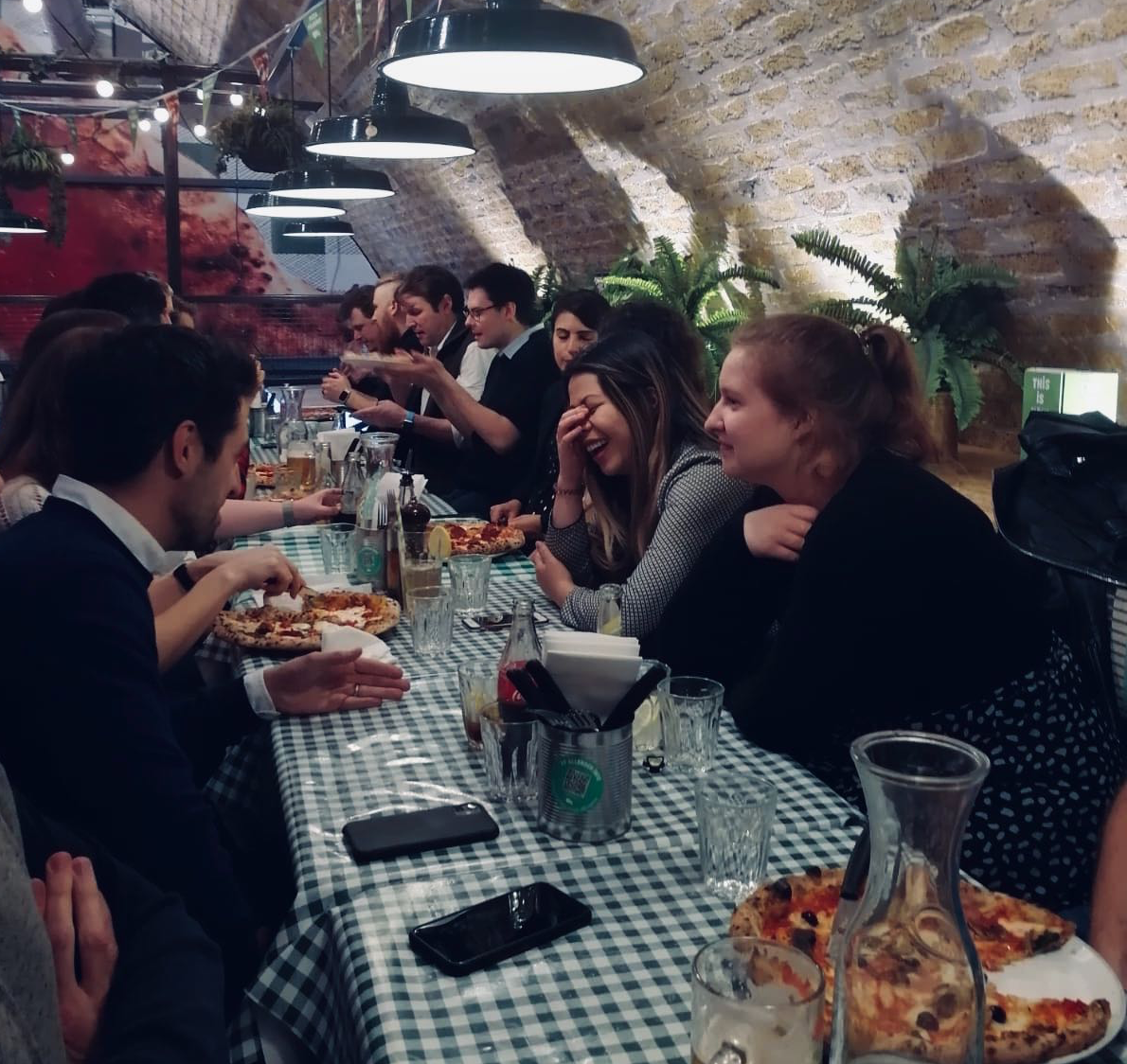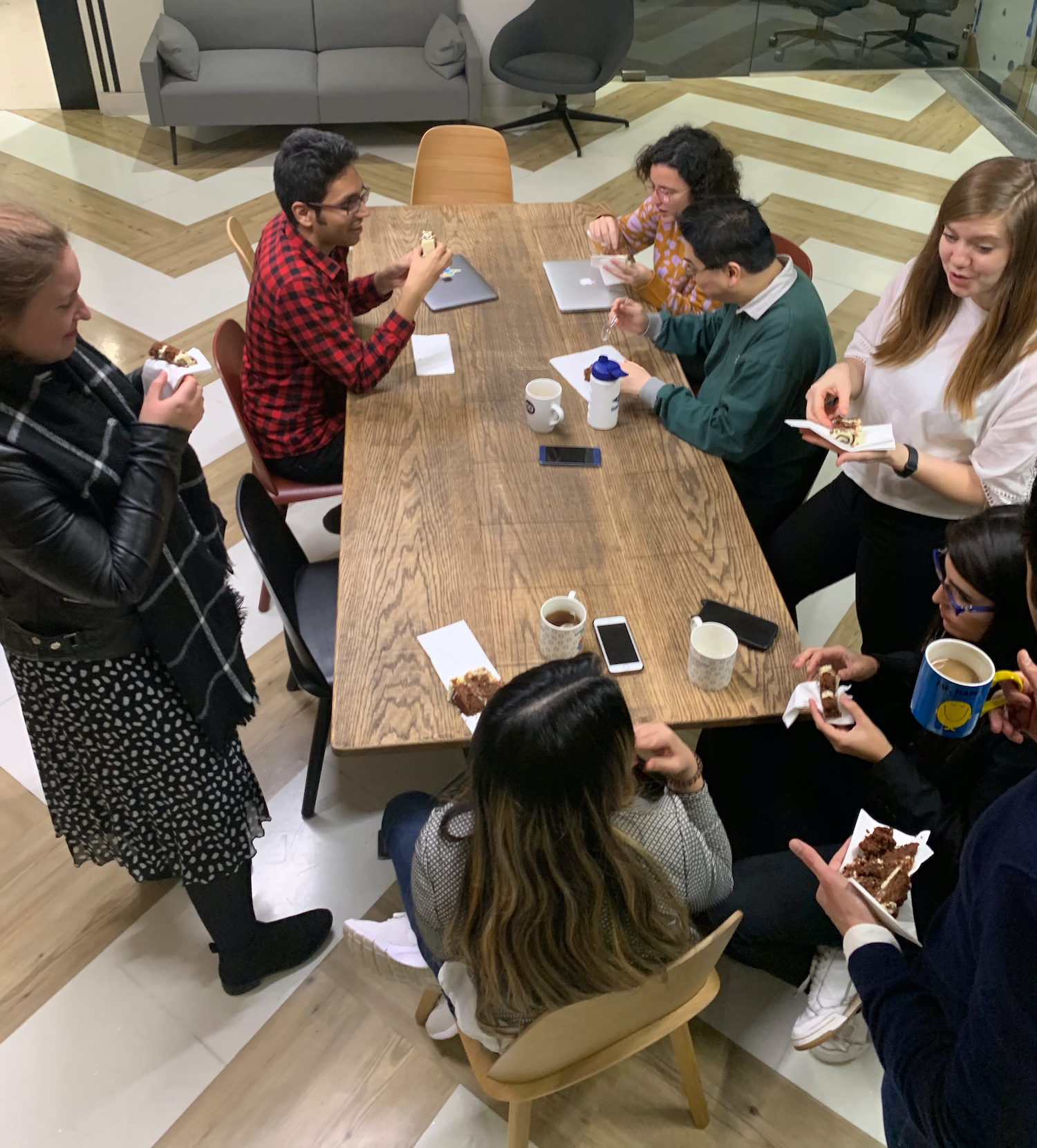 London
Team photo on a sunny London day