For all of us stuck at home wondering how we're going to keep the kids busy, we thought it might be useful to compile all the wonderful online learning resources, activities and ideas we've seen across the web in one place.
So remember to stay home and stay safe – but hopefully these links can keep you from being too bored, and maybe keep you learning too! 
#stayathomechallenge
If you have any of your own resources you'd like to add the list please email us at hello@roostermoney.com with 'Learning At Home – The Mega List' in the subject line.
In this article you'll find:
1. RoosterMoney's most popular articles
2. Suggestions from RoosterMoney friends
3. An awesome list of resources from a parent who homeschools (mix of UK & US resources)
4. Another awesome, but very long, list of resources shared by Joy Novack Rosson (mainly US)
1. Here's some of our most popular articles
✅The ultimate guide to kids chores
✅Tips for Managing Screen time
✅Tips for Managing Roblox for kids
✅Top Education Videos for Kids
2. Suggestions from RoosterMoney friends
✅ Epic! – 40,000 e-books for kids. Parents, 30 days free. Or totally free with an invite from a teacher.
✅BAE & Stem.org – a collection on activity sheets developed with BAE systems, 7-11
✅HulaFrog – A hub of ideas for activities at home
✅National Theatre – Watch theatre at home
✅The Ultimate Guide to Google Classroom
✅Harry Potter Wizarding World – a Wizardry education
✅School of Bob – Creative experiences for 7-16 year olds in the 'Downloads' section
✅Common Sense Media – Tips & resources organised by time of day
✅Common Sense Media – A great list of free educational apps and games
✅LittleBird – 28 essential home learning resources
✅Lunch Doodles – with Mo Willems
✅Draw-a-long – with Rob Biddulph
✅Joe Wicks – Free PE lessons on Youtube
✅Premier League Stars – Free football themed online educational activities
✅Amazon Audible – Free audio books for kids
✅Money Ready – Money Courses for 7-18 year olds
✅Polar Performance – Free online sessions on explorations to Antarctica!
✅Keep Cooking Daily – Cooking daily with Jamie Oliver's Cookery School!
3. An awesome list of resources from a parent who homeschools (mix of UK & US resources)
a. Online resources
✅BrainPop – Animated Educational Site for Kids
✅Curiosity Stream – 1000s of documentaries
✅Outschool – video chat classes
✅Udemy – teaching marketplace with over 100000 courses
✅Beast Academy (Math) – Fun & interactive maths practice
✅Khan Academy –  Free expert-created content and resources for every course and level.
✅Creative Bug – Video arts and crafts workshops
b. YouTube channels
c. Resources to help with kids at home
✅Scholastic has created a great range of learning activities and resources to help you to support your child at home.
✅Pretend to travel the world… Go on a virtual tour of these 12 famous museums. 
✅Virtual museum tours… The 75 best virtual museums tours around the world. 
✅All in one  – This is the awesome free curriculum that we use. Everything from preschool activities to 12th grade is here!
✅All in one – List of thinking games by grade.
d. More free learning websites
✅ https://www.splashlearn.com/
✅ https://www.storylineonline.net/
✅ https://www.highlightskids.com/
✅ https://kids.nationalgeographic.com/
✅ https://www.coolmath4kids.com/
✅ http://www.mathgametime.com/
✅ https://www.uniteforliteracy.com/
✅ http://www.literactive.com/Home/index.asp
✅ http://www.sciencekids.co.nz/
✅ https://www.turtlediary.com/
✅ https://www.e-learningforkids.org/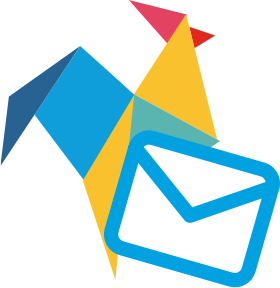 Got any ideas or suggestions for what we cover next? Let us know at hello@roostermoney.com and it might get featured in a future blog!