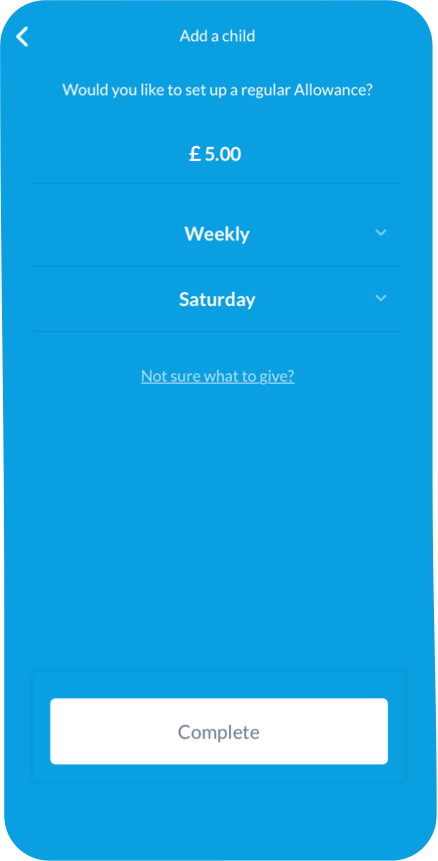 1
Add your kids & set your routine
Weekly, fortnightly or monthly? When you add your kids, you can choose what allowance you'd like to give and how often. This gets automatically delivered to your child's Spend pot on allowance day. Want them to earn as they go? You can Boost them money as and when instead or set them extra earner chores with the Rooster Card. 
Our Money Tracker uses virtual money for parents to keep tabs on what pocket money is owed to their kids, with no money deposited in the app.

A child's account can be upgraded to use real money with the Rooster Card. This allows your child to manage their own saving and spending using a prepaid debit card.

Find out more about the difference here!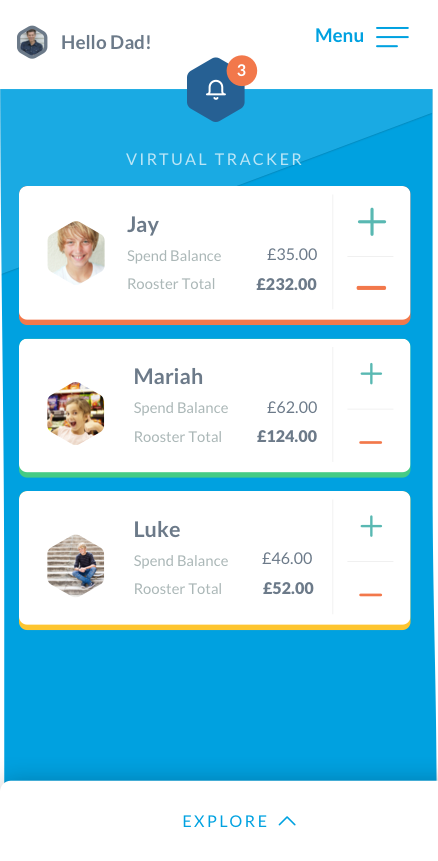 2
Track their earning and spending with Boosts and Removes
If your child has a piggy bank with savings already, you can 'Boost' this amount to your child's account so they can start saving towards goals! Quickly boost or remove money from your child's account by tapping the plus (+) and minus (-) sign next to their profile tile. 
You can also write notes when boosting and removing so you can keep track of what it's related to!
When you're out in the shops and your child wants to buy something, you can check if they have enough money or Stars in their RoosterMoney account for it. If they do, use this as an opportunity to have them consider if they really want to make this purchase. Is there a goal they are saving up for? Would they rather wait to get something better?

If they do want to spend their funds, you can use the 'Remove' button to deduct the amount for the item you've bought for them.
3
Motivate their savings with personalised Pots
You and your child can customise their dashboard by adding new Pots that better reflect what they want to put their pocket money towards. Just tap the add button on your child's dashboard to add personalised Pots. They can then easily see what they're saving for!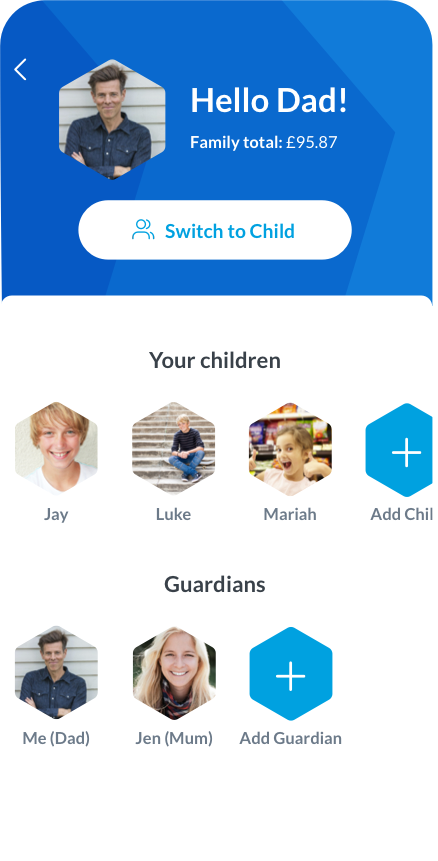 4
Get the whole family involved
Add a secondary parent or guardian to help manage your RoosterMoney account. This means both mum and dad (and even grandma when she looks after them) can give boosts or make deductions from the Spend pot when out and about!
From 'Manage Account' you can also set your kids their own login details. 
Note: You can add more than one extra parent/guardian when subscribed to Rooster Card.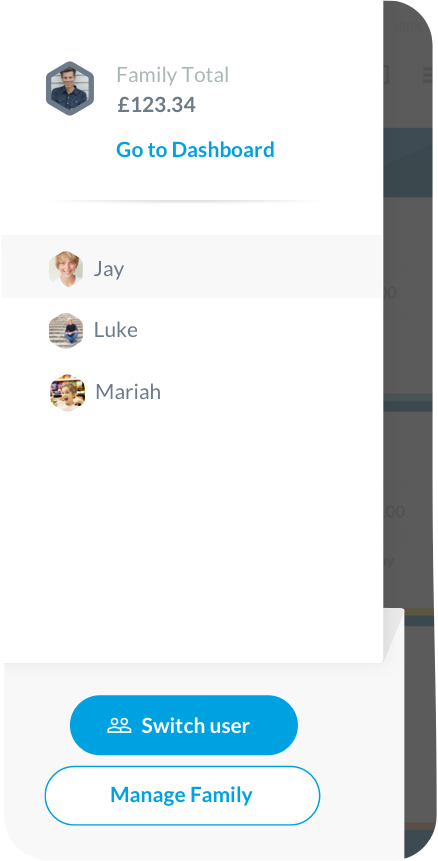 5
Get your kids excited about saving by having them login and setup their first goal
If your child has their own device, you can set up their very own login details from 'Manage Account' so they can access their Rooster account themselves.
If they don't have their own device, they can easily view their account from yours. Just click on your profile photo in the top left and tap on 'Switch user'. You can then switch over to your kids account and let them take-over their money management.
The best way to learn is by doing. Get your kids managing their own account, so they can start making decisions on what to allocate where. With your guidance, you can create space to talk about money, like the difference between a need and want, and the value of saving for a rainy day!
6
Start your kids on their saving journey!
Now that you're all set up, your children can start saving towards their goals and allocate their allowance towards these. They can also add money to 'Save', to learn the value of long term saving for a rainy day! 
To help encourage saving, you can also set a Split Allowance on the Spend, Save and Give pots to send a % of their money to each pot on pocket money delivery day!