After a VERY tough winter, it's time for kids to head back to school. We know the last year has been a challenge for everyone, and many kids can't wait to see their friends again. Yet parents can find it difficult to get back into the swing of the school week. An effective pocket money routine can help. Here are a few tips to make that easier, and hopefully help with your wallet too!
Snack reset? 🍫 🍎
Plenty of kids need a little boost during the day, and many schools allow parents to put snacks in their children's bags. Heading back to school gives you the chance to change the kind of food you guys choose. Maybe it's time to swap out that chocolate biscuit for a piece of fruit? Or allow your son or daughter to buy one or two sweet treats for school each week from their pocket money, while you pay for the healthier snacks? 
Work up an old skool Budget 📝
If that uniform isn't going to cut it and the shoes are too much of a squeeze, put your kids in charge of finding their replacements. It's a prime opportunity to arm your kids with a budget to find the best kit for your buck, searching out the shops with the best bargains. And a chance to deploy our Primers on needs vs wants and the importance of budgeting!
Get them saving for a few school upgrades 🎒
Last year's backpack might look a bit out of style, but should you be paying for it? Perhaps it's time to pull out the Rooster Goals for some last-minute earning lessons. Whether you've got some jobs that need doing at home, looking after the pets of neighbours, a spot of gardening, or even selling crafts, this is the time to bring out their inner entrepreneur. Consider matching the amount your kids save to make the goal more attainable. 
Remember that you can set "Extra Earners" in the chores section of the app to get your kids on track. It's a win for your wallet and a win for them!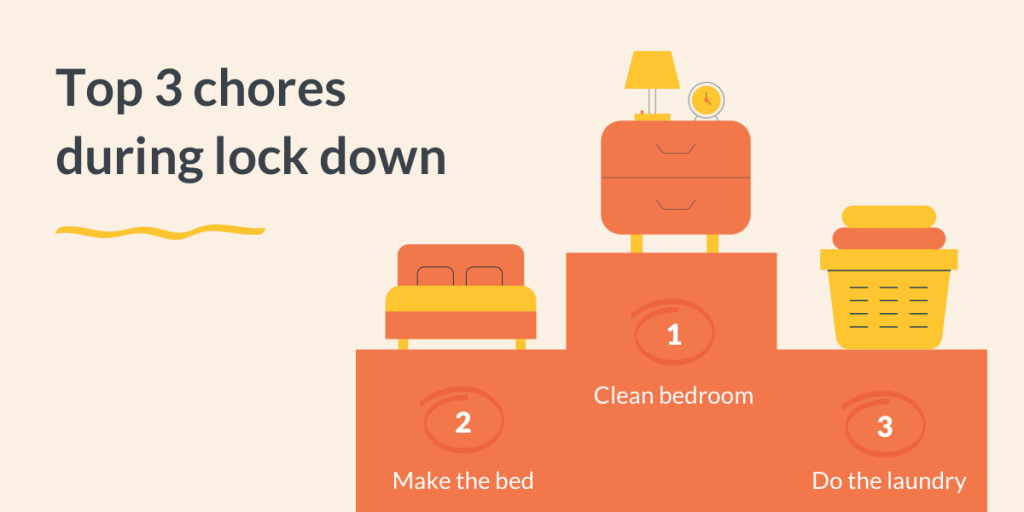 Embrace cashless with a child's debit card 💳
You can tick off a lot of back-to-school chores with one go, by getting your child a Rooster Card. The prepaid debit card lets school kids pay for public transport, buy lunch at the canteen, and spend pocket money on the way home from school. You can't go into debt with the card, you can freeze its use any time you like via the parental app, and it definitely can't be used for grown-up services such as gambling sites.
Nevertheless, it still provides kids with crucial money skills. Our four pot system encourages kids to manage their money, by organising it under different headings: Spend, Save, Give, or Goals. The Rooster Card's contactless payment feature will let children shop easily and get used to our cashless world, and it also works online, letting them buy from Amazon or spend their pocket money on video games.
It also enables you to reward your son or daughter instantly via the app, and sends you updates to let you know what they're spending their money on. Oh, and if you or your children get a friend to sign up to a Rooster Card, you could earn £5!
Check out the full list of family friendly features that come with our Rooster Card here. Please note that the Rooster Card is only currently available in the UK.
Let them shop on the school run 🏫 🏃
Kids love to stop at the shop on the way to or from school. If you already have a pocket money system in place, make sure your kids pay with their money, so they see the value in it. 
And if you don't have a pocket money routine, this is a great reason to start one! Not only will your kids learn about the value of money (and maybe even spend less), but we often hear that parents end up saving money too.
We hope this helps! If you have any other ideas you'd like us to cover contact us at hello@roostermoney.com 🤗
The Rooster Card is issued by Cornercard UK limited pursuant to a license from Visa Europe. Cornercard UK Ltd, company registration number 08542957, are an authorised electronic money institution authorised and regulated by the Financial Conduct Authority (FRN 900186).