After a VERY long summer, it's hopefully time for kids to head back to school. We know the last few months must have been a challenge for everyone – here's to all our Rooster gang getting back to see their friends as soon as possible.  
If you're looking to do 'Back to School' on a budget, here are some tips we've put together that will get your kids engaged in some money saving challenges and hopefully help with your wallet too!
Stationery hunt 📒 👀
If you've ever moved house you know it's the time you discover drawers full of biros, pencils and sharpies. Cue competition – how many can your kids gather? The biggest stationery sleuth gets first call on them….parents are allowed to join in too! 
An Old Skool Budget📝
If that uniform isn't going to cut it and the shoes are too much of a squeeze, put your kids in charge of finding their replacements. It's a prime opportunity to arm your kids with a budget to find the best kit for your buck, searching out the shops with the best bargains. And a chance to deploy our Primers on needs vs wants and the importance of budgeting!
So Autumn 2020
When last year's backpack is well…so last season, but you're not feeling it should be on your tab, it's time to pull out the Rooster Goals for some last minute earning lessons. Whether you've got some jobs that need doing at home, looking after the pets of neighbours, a spot of gardening, or even selling crafts – this is the time to bring out their inner entrepreneur. Consider matching the amount your kids save to make the goal more attainable. 
Remember that you can set "Extra Earners" in the chores section of the app to get your kids on track. It's a win for your wallet and a win for them!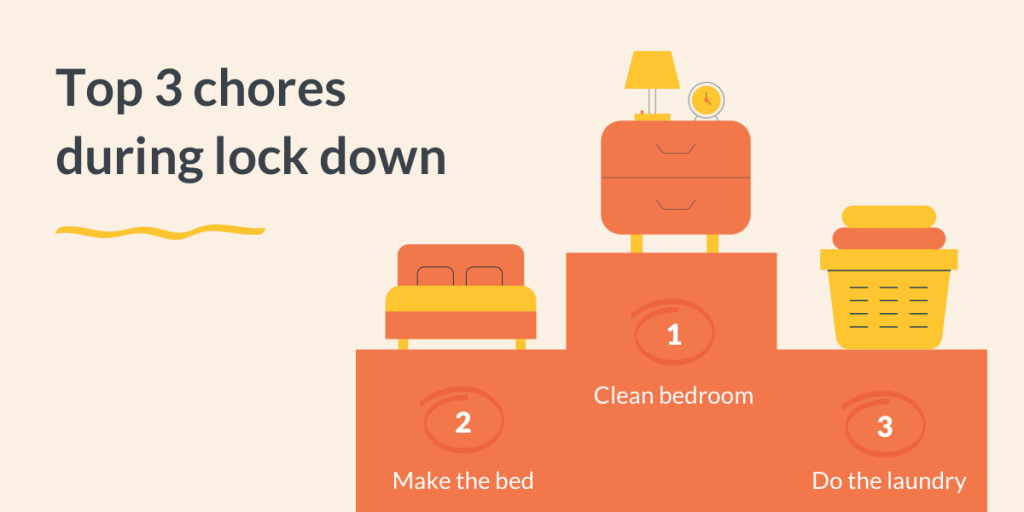 Bargain hunting!💰
A further build on the budgeting task above is to put your kids in charge to hunt out a bargain. Try  your local pound store or shops such as B&M, The Works, and Home Bargains. Supermarkets can also be a great place to find bargain stationery, lunch boxes and backpacks. And you could even agree to split the difference if they come in under budget and use it for that pair of trainers they really want.
Shopping on the school run 🏫🏃‍♂️
Kids love to stop at the shop on the way to or from school.. If you already have a pocket money system and your kids want something from the shop – make sure your kids pay with their money so they see the value in it. 
And if you don't have a pocket money routine, this is a great reason to start one! Not only will your kids learn about the value of money (and maybe even spend less), but we often hear that parents end up saving money too.
Embrace cashless with a child's debit card 💳
With everything now going cashless – from schools, shops to buses-  a debit card for your kids could be a useful addition to the back to school list this year, especially if they're old enough to travel by themselves! Check out the full list of family friendly features that come with our Rooster Card here. Please note that the Rooster Card is only currently available in the UK. 
We hope this helps! If you have any other ideas you'd like us to cover contact us at hello@roostermoney.com 🤗
The Rooster Card is issued by Cornercard UK limited pursuant to a license from Visa Europe. Cornercard UK Ltd, company registration number 08542957, are an authorised electronic money institution authorised and regulated by the Financial Conduct Authority (FRN 900186).