You can now transfer money from your RoosterMoney Parent Account to any UK bank account with the new 'Bank Transfer' feature! This can be used to move money into saving accounts or Junior ISAs, making it easier for our Rooster Card families to save! Or you can transfer money to other bank accounts as needed.
How to use Bank Transfer
?  Tap on the Parent Account widget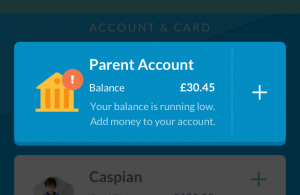 ? Click the quick action button on the bottom right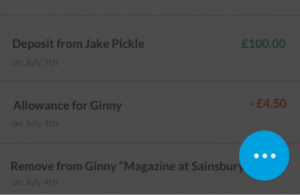 ➡️ Tap 'Manage Money' 
?  Click on 'Bank Transfer'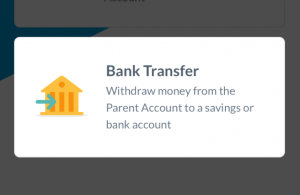 It's important to note that:
You can only transfer to UK bank accounts
It can take until the end of the next working day to process the transfer
However, if you load money to your parent account within 24 hours of the Bank transfer request being made, the Bank transfer will not be processed until the following day
The first 2 transfers each month are free – there's an additional £0.50 fee for any extra transfers you make (Don't worry, you'll be notified before you hit the limit)

The first 10 loads to your Parent Account are free – there's a £0.50 fee charge if you exceed this. Head to our

pricing, fees, and limits

page to find out more.
If you haven't opened a savings account yet or a Junior ISA, you can find out more about your options here: 
Keep us posted on how you get on and as always, send us any feedback at hello@roostermoney.com?