You might be old enough to remember when you had to drop real, metal coins into a plastic slot in order to play video games. Your kids will probably find this old, cash-money world of arcade gaming, quaint and outdated. Yet that doesn't mean they're unwilling to spend real money on virtual, digital video game currency. Roblox, Fortnite, Minecraft and FIFA all have their own digital currencies. Do you know how they work, what they can buy, and how you can control them? Read this, and you will.
Roblox currency: Robux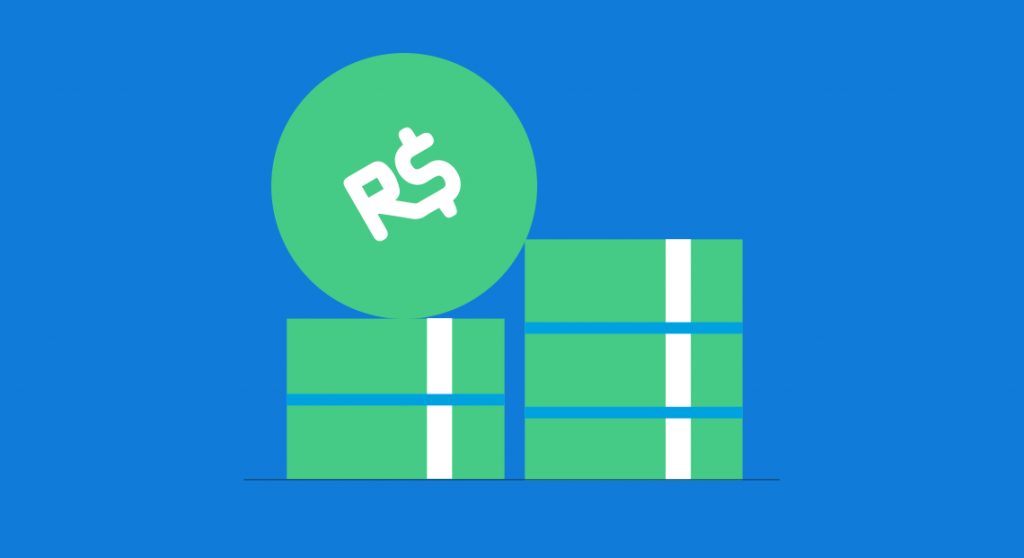 More a platform than a single game, Roblox allows players to explore a huge range of user-generated games. It's free to play, and its popularity spiked during the pandemic, drawing in 164 million regular users in July 2020. 
To take part in Roblox, players must create an avatar, and that's where the money comes in. Gamers love to dress, embellish and decorate their characters with clothes, accessories, pets and even vehicles, purchased using the game's currency, Robux. Developers can earn some of that currency, by creating games and taking a cut of these sales. Kids should watch out though, as there are also plenty of scammers, taking advantage of young gamers' natural trustworthiness, to get kids to part with Robux or costly accessories, many of which can be resold.
Fortnite currency: V-bucks
The main aim of Fortnite is survival. There are a few different versions of this game, but the most popular one involves 100 players skydiving onto an island, to collect gear, and fight against each other, as a toxic storm shrinks the playing arena, pushing opponents closer together. 
Gamers can spice up their experience by purchasing specially designed 'skins' or cosmetic treatments for a character; 'emotes' or dances; as well game passes, and 'loot boxes', or lucky-dip selection of items. These digital goods cost V-bucks, the in-game currency. Some can be earned playing Fortnite, but it's a lot easier to purchase V-bucks with real-world funds – easier, that is, for the kids; parents usually have to pick up the tab.
Minecraft currency: Minecoins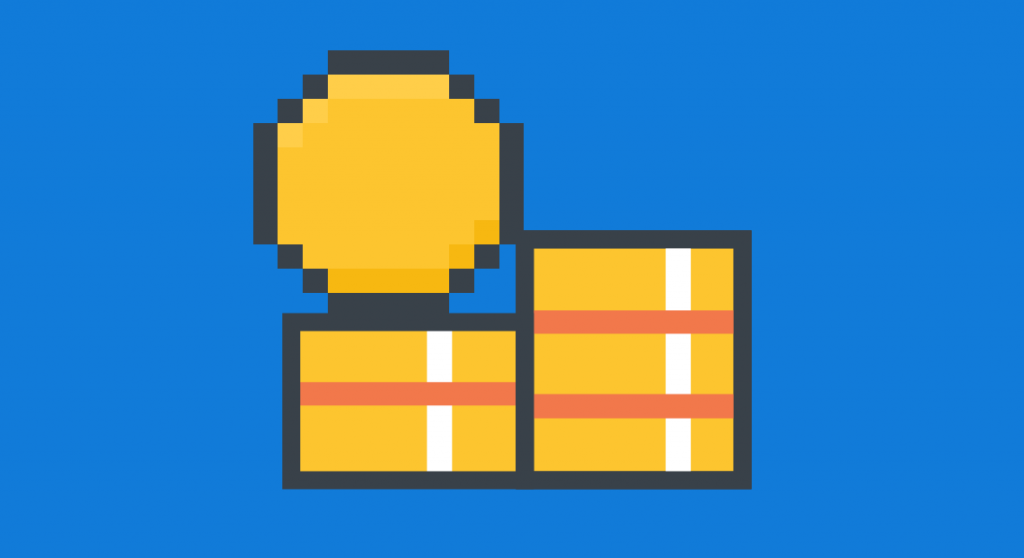 Minecraft is a little older than Fortnite and Roblox, and it doesn't rely so heavily on in-game purchases. Though early iterations of the game areis free to play, many players pay for more up-to-date versions of this gentle, world-making game. Still, there are opportunities to turn real money into a virtual currency here too. In this game, the digital currency is called minecoins. Buy a stack of these, and gamers can go onto purchase skins, (cosmetic character treatments, remember?) ; 'texture packs' or a type of add-on that alters the look of the game; as well as access to new virtual worlds. Minecoins can also be spent on user-generated add-ons, in the Minecraft Marketplace.
FIFA currency: FIFA points
One of the oldest, and perhaps the most successful sports gaming franchises in history, the FIFA football games also have their own version of gaming money, called FIFA Points. It's used in different ways in different versions of the game. In FIFA Ultimate Team, gamers can buy FUT Packs, containing an array of virtual soccer players, and pay to enter FUT Draft mode, which lets gamers try out different players and teams. In FIFA Mobile, the currency is used to top up stamina, and buy packs of players.
Pokémon Go currency: PokéCoin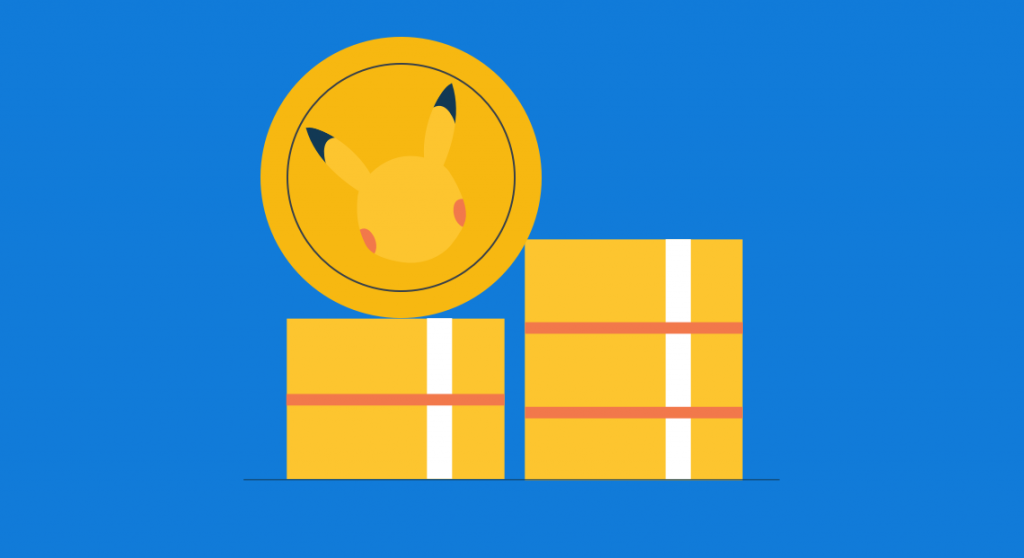 You don't just need swift feet and a keen eye to succeed at Pokémon Go; deep pockets help too. Gamers can use PokéCoins to buy Poké Balls to capture wild Pokémon, and clothing and accessories for in-game avatars. Gamers can earn some of this currency by battling their Pokémon in the games' gyms, but, again, it's easy to buy PokéCoin with real-world cash.
Understand the differences? Good. Here are some other things to bear in mind.
You have the power to limit purchases
Almost all games developers and gaming consoles offer some level of parental control, and many of these controls give you the power to switch off the purchase of in-game currencies. If you don't want your son or daughter spending cash in the games, you can put a stop to it. Find out more about how parents control their kids when it comes to Minecraft in this article; find out more about Roblox in this piece; and read this article to get up-to-speed on Fortnite.
You don't need to spend money in the game to have fun.
This rule varies from game to game, but many of the things gamers buy with digital game currencies mainly add to the aesthetic experience, rather than the playability. So, if you want to cut down, or cut-out in-game purchases completely, you probably won't impede your kids' ability to have fun with their favorite games.
Some games purchases are a little bit like gambling
Remember those loot boxes, or lucky-dip selections of items players can buy in some games? A few countries, such as Belgium and the Netherlands, regard them as a form of gambling, and have legislated against their use. The law might not restrict their sales too much in the rest of the world just yet, but you might want to check to see whether your son or daughter is buying a lot of these risky in-game purchases.
The problems of in-game currencies aren't limited to the games themselves
There are many sites claiming to offer free or discounted games currency. In many instances, these sites are set up by scammers. Be sure to keep an eye on your son or daughter's purchases outside of Roblox, Minecraft and so-on; the lure of cheap coins might prove irresistible.
If your child loses interest in the game, you'll find it hard to get their money back
Again, games providers' policies vary, but in general, you'll find it hard to convert digital games currencies back into real-world cash. Most will consider some sort of refund if game money has been purchased by accident, but if your son or daughter decides to stop playing a game, switching the currencies into anything remotely useful may prove pretty difficult.
Don't worry too much about it
Spending money on imaginary coins might seem like the stupidest thing in the world, but kids derive a lot of enjoyment and prestige from their online lives. Dropping a week's pocket money on a virtual hat or pet cat is utterly stupid, right up until you remember the time you bought a snazzy Spice Girls lunchbox, insisted on Star Wars pyjamas, or maybe even spilled all your cash in the gaming slots at your local arcade.
How RoosterMoney can help
If you want to keep a close eye on your kids' spending, get them a Rooster Card. With our pre-paid debit card, parents receive real-time notifications on when and where their kids are spending, allowing you to understand where their money is going, without constantly monitoring your children. Find out more here.
If you've been using our app for a while and would like to share your story, either over the phone, email or video – please get in touch at hello@roostermoney.com